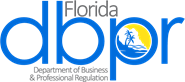 Florida Department of Business and Professional Regulation Secretary Julie I. Brown today applauded Governor Ron DeSantis' Fiscal Year 2022-23 Freedom First budget recommendations and emphasized that the proposed, major investments will modernize the technological capabilities of the Department, minimize burdens of government processes and deliver new, meaningful, long-term benefits for businesses and professionals regulated by the Department. The Governor's FY 2022-23 recommended budget includes major upgrades of the Department's online customer licensing interface and substantial advancements in the methods by which the Department serves more than 1.4 million callers annually through its Customer Contact Center.
"Since the beginning of my tenure as Secretary, my number one priority has been to enhance the Department's technological capabilities and provide smoother interactions between the Department and our licensees," said DBPR Secretary Brown. "With the Governor's leadership and support for improving how we do business in Florida, this budget will make those advancements possible, while also maintaining our core focus on ensuring that businesses and professionals provide safe, quality services to Florida's millions of residents and visitors."
In particular, the Freedom First budget equips the Department with technological modernizations needed to continue implementing Governor DeSantis' vision for improving Florida's regulatory environment for businesses and professionals by:
Investing in the development of a modern, intuitive online system for online transactions and tools that will create efficiencies for the Department and its stakeholders alike, including: provide an improved customer-centric experience; assist in decreasing the number of deficient applications submitted to the Department and reduce corresponding license processing times; and lessen call volumes, reduce wait times, and enhance self-service options for convenience of applicants and license holders;
Providing users with enhanced online capabilities such as ease of access via mobile devices and applications, real-time agent assistance and 24/7 online chat capabilities; and
Implementing return call options for the Department's Customer Contact Center, which introduces substantial convenience to callers and significantly reduces wait times for reaching a live customer support agent.
In addition to funding these advancements, the Governor's FY 2022-23 budget recommendations include continuing support for the Department's regulatory compliance programs in areas vital to the public health, safety and welfare, including the Department's programs that serve state objectives in evaluating sanitation and safety in public food service establishments, ensuring fair and compliant administration of condominium associations, and pursuing education, investigation, and enforcement of unlicensed activity that poses substantial risks of public harm.
For more details, visit freedomfirstbudget.com.
The Department of Business and Professional Regulation licenses and regulates more than one million businesses and professionals in the State of Florida, including accountants, architects and interior designers, asbestos consultants, athlete agents, auctioneers, barbers, building code administrators and inspectors, community association managers, construction contractors, cosmetologists, electrical contractors, employee leasing companies, geologists, home inspectors, landscape architects, mold assessors and remediators, pilot commissioners, real estate appraisers and brokers, and veterinarians, as well as businesses dealing in alcoholic beverages, tobacco, food service, public lodging, pari-mutuel wagering, and condominiums, timeshares, and other cooperative residential arrangements. The Department's mission is to license efficiently and regulate fairly. For more information, visit myfloridalicense.com.
Follow @FloridaDBPR on Twitter or Florida Department of Business and Professional Regulation on Facebook for important information and updates on matters relating to Florida's business and professional licensing.