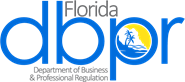 Florida's Athletic Commission Nearly Doubles Annual Total of Events Hosted in the State
The Florida Department of Business and Professional Regulation (DBPR) today announced a record increase in the number of professional boxing, kickboxing and mixed martial arts events hosted by the Florida Athletic Commission (formerly the Florida State Boxing Commission) in the 2021 calendar year. As of December 15, 2021, the Commission sanctioned 114 live events, with an additional three events projected through the remainder of 2021. By comparison, the Commission sanctioned 56 professional events during 2019 and 59 events during the pandemic season of 2020. The projected 117-event total for 2021 reflects the highest number on record, a 98-percent increase in the number of professional events hosted last calendar year and a 109-percent increase in the number of professional events held in 2019.
"While other jurisdictions were closed in 2020 and early 2021, Governor DeSantis led the way in keeping Florida open for business," said DBPR Secretary Julie I. Brown. "As a result, the number of professional combat sports matches in Florida skyrocketed, and Florida has been the fighting capital of the world over the last year."
"Many events normally conducted in Las Vegas, California or New York moved to Florida this year," said Patrick Cunningham, executive director of the Florida Athletic Commission. "While the health and safety of athletes remain our top priority, promoters from across the globe have recognized that Florida offers an exceptional environment to do business and to host these events."
In Fiscal Year 2020-2021, the Athletic Commission regulated events generating nearly $1,082,000 in state tax revenue. The 2020-21 revenue total marks a more than 226-percent increase from the $331,000 in tax revenue generated from events hosted during the 2019-2020 fiscal year.
For a list of upcoming events sanctioned by the Florida Athletic Commission, visit our website.
The Department of Business and Professional Regulation licenses and regulates more than one million businesses and professionals in the State of Florida, including accountants, architects and interior designers, asbestos consultants, athlete agents, auctioneers, barbers, building code administrators and inspectors, community association managers, construction contractors, cosmetologists, electrical contractors, employee leasing companies, geologists, home inspectors, landscape architects, mold assessors and remediators, pilot commissioners, real estate appraisers and brokers, and veterinarians, as well as businesses dealing in alcoholic beverages, tobacco, food service, public lodging, pari-mutuel wagering, and condominiums, timeshares, and other cooperative residential arrangements. The Department's mission is to license efficiently and regulate fairly. For more information, visit myfloridalicense.com.
Follow @FloridaDBPR on Twitter or Florida Department of Business and Professional Regulation on Facebook for important information and updates on matters relating to Florida's business and professional licensing.