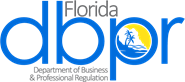 Collaboration, Efficiencies and Customer Experience Top List for 2021
Florida Department of Business and Professional Regulation (DBPR) Secretary Julie I. Brown today highlighted 2021 agency achievements, which included legislative successes as well as division milestones. These accomplishments further the Department's efforts to pursue regulatory reforms and operational advancements while also increasing efficiencies and levels of service for businesses and professionals regulated by the Department's programs.
"DBPR strives to ensure we have a responsive agency that is a leader in addressing the trends and needs of our regulated industries and professions," said DBPR Secretary Julie I. Brown. "I am proud of the strides we have made this year as an agency, and I thank Governor DeSantis and the legislature for their dedicated support of Florida's licensed businesses and professionals."
Key Legislation Passed
DBPR received unanimous approval of agency initiatives in Senate Bill 1966 that increased various operational efficiencies and levels of service and enhanced opportunities for businesses across multiple divisions within DBPR.
Through SB 1966, the Department proposed and implemented legislation that allowed for the Division of Drugs, Devices and Cosmetics to provide "cottage industry" exemptions for small, startup manufacturers of certain soaps, lotions, moisturizers and creams that have $25,000 or less in annual gross sales from cosmetic manufacturer permitting requirements.
The Department also implemented and made permanent certain alcohol sales methods, commonly referenced as alcohol-to-go, that were similar to measures implemented by emergency orders of Governor DeSantis during Florida's state of emergency related to COVID-19. The legislation of Senate Bill 148 authorized restaurants, or vendors of alcoholic beverages also holding a public food service license, to sell or deliver alcoholic beverages prepared by the vendor in sealed containers.
Division Accomplishments
Highlights of 2021 include: 
Record Number of Combat Sporting Events
The Florida Athletic Commission (formerly the Florida State Boxing Commission) sanctioned 117 live professional boxing, kickboxing and mixed martial arts events in the 2021 calendar year. By comparison, the Commission sanctioned 56 professional events during 2019 and 59 events during the pandemic season of 2020. The 117-event total for 2021 reflects the highest number on record, a 98-percent increase in the number of professional events hosted last calendar year and a 109-percent increase in the number of professional events held in 2019.
Significant Investment in New Restaurants
The Division of Hotels and Restaurants' Office of Plan Review approved 8,215 applications as of December 20, 2021. Plan reviews are assessments of a public food service establishment's plans for sanitation and safety concerns and are required for locations that are newly built, converted use, remodeled or re-opened after being closed at least one year. The plans received this year represent a 12-percent increase from 2020 and signal investment in new restaurant businesses, or new locations, an indicator of economic recovery.
Development of Statewide Vacation Rental Database
In 2021, the Division of Hotels and Restaurants initiated the development of a statewide vacation rental database that will enhance access to information and provide reliable reference points for cities, counties and public users once completed and live later in the current fiscal year.
Combatted Unlicensed Regulatory Activity
The Department continued to support robust partnerships with stakeholders in 2021, enhancing our focus on combatting unlicensed regulatory activity throughout the state. The Division of Regulation, Unlicensed Activity Unit implemented 10 proactive enforcement operations with local law enforcement across the state, resulting in 74 unlicensed activity cases and 32 arrests.
Strengthened Department's Relationship with Condominium Associations
This year, the Division of Condominiums, Timeshares and Mobile Homes collaborated with The Florida Bar in a new partnership, the Florida Condo Education Initiative, to support expanded educational opportunities regarding the rights and responsibilities of condominium associations and their members. The Division's collaborative efforts generated increased attendance and participation in educational offerings.
Expanded Real Estate Licensure Agreements with Other States
The Division of Real Estate expanded reciprocity agreements with other states through the Florida Real Estate Commission this year. After new agreements with Kentucky and West Virginia, Florida now has 10 state agreements for licensure reciprocity throughout the United States.
Welcomed State's First Gaming Control Commission
Upon the Department's assignment by the Florida Legislature, the agency led the effort to plan the structure and budget for the Florida Gaming Control Commission.
Charting the course for a more customer-centric experience, the Department is planning for the future with the Governor's recommended Freedom First budget proposals that will set the agency on a path to implement, among other technological advancements, a more modern, customer service-friendly online licensing platform that enhances interactions with licensees at DBPR.
The Department of Business and Professional Regulation licenses and regulates more than one million businesses and professionals in the State of Florida, including accountants, architects and interior designers, asbestos consultants, athlete agents, auctioneers, barbers, building code administrators and inspectors, community association managers, construction contractors, cosmetologists, electrical contractors, employee leasing companies, geologists, home inspectors, landscape architects, mold assessors and remediators, pilot commissioners, real estate appraisers and brokers, and veterinarians, as well as businesses dealing in alcoholic beverages, tobacco, food service, public lodging, pari-mutuel wagering, and condominiums, timeshares, and other cooperative residential arrangements. The Department's mission is to license efficiently and regulate fairly. For more information, visit myfloridalicense.com.
Follow @FloridaDBPR on Twitter or Florida Department of Business and Professional Regulation on Facebook for important information and updates on matters relating to Florida's business and professional licensing.