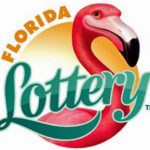 41 Lucky Florida Lottery Players Strike Gold with Cash Prizes!
The Florida Lottery (Lottery) announces the winners from the final drawing in the Gold Rush Supreme Bonus Play Promotion. One top prize winner received a jackpot prize of $963,529.02, five second prize winners each received $5,000, 15 third prize winners each received $1,000, and 20 fourth prize winners each received $500.
Anna Holland, of Panama City, took home the $963,529.02 jackpot top prize! For a complete list of winners, click here.
Since March 1, 2021, a total of 328 winners have been awarded prizes from the Gold Rush Supreme Bonus Play Promotion where players entered non-winning GOLD RUSH SUPREME Scratch-Off tickets for their chance to win prizes ranging from $500 to $5,000, and a growing jackpot prize starting at $10,000.
The GOLD RUSH SUPREME family of Scratch-Off games, including the $1 to $10 games launched on January 18, 2021 and the $30 game BILLION DOLLAR GOLD RUSH SUPREME game launched on February 22, 2021, feature more than $1.5 billion in cash prizes and over 63 million winning tickets.
Scratch-Off games are an important part of the Lottery's portfolio of games, comprising approximately 75 percent of ticket sales and generating more than $1.3 billion for the Educational Enhancement Trust Fund (EETF) in fiscal year 2020-21.
ABOUT THE FLORIDA LOTTERY
The Florida Lottery is responsible for contributing more than $40 billion to enhance education and sending more than 917,000 students to college through the Bright Futures Scholarship Program. The Florida Lottery reinvests 99 percent of its revenue back into Florida's economy through prize payouts, commissions to more than 13,000 Lottery retailers, and transfers to education. Since 1988, Florida Lottery games have paid more than $79.1 billion in prizes and made more than 3,100 people millionaires. For more information, please visit www.flalottery.com.