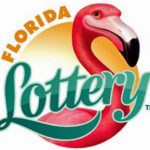 Claims $13.75 Million FLORIDA LOTTO® Jackpot
The Florida Lottery (Lottery) announces that Yahudah Ysrayl, 62, of Tallahassee, claimed the $13.75 million FLORIDA LOTTO® jackpot, from the drawing held on January 5, 2022, at Lottery Headquarters in Tallahassee. He chose to receive his winnings as a one-time, lump-sum payment of $10,400,043.67.
Ysrayl chose to receive his winnings as a one-time, lump-sum payment of $10,400,041.67. He purchased his jackpot-winning FLORIDA LOTTO Quick Pick ticket from Publix, located at 5810 Seven Mile Drive in Wildwood. The retailer will receive a bonus commission of $100,000 for selling the winning ticket.
The next FLORIDA LOTTO drawing will be held Saturday, January 15, 2022, at 11:15 p.m. ET., with an estimated $1.75 million jackpot.Florida Lottery game drawings are broadcast on 20 carrier stations throughout the state. Winning numbers are available on the Florida Lottery's website (www.flalottery.com), on the Lottery's free mobile app for iOS and Android users, at any authorized Florida Lottery retailer, and by calling (850) 921-PLAY (7529). You can also view the drawings online on the Florida Lottery's official YouTube channel.
ABOUT THE FLORIDA LOTTERY
The Florida Lottery is responsible for contributing more than $40 billion to enhance education and sending more than 917,000 students to college through the Bright Futures Scholarship Program. The Florida Lottery reinvests 99 percent of its revenue back into Florida's economy through prize payouts, commissions to more than 13,000 Lottery retailers and transfers to education. Since 1988, Florida Lottery games have paid more than $79.1 billion in prizes and made more than 3,100 people millionaires. For more information, please visit www.flalottery.com.