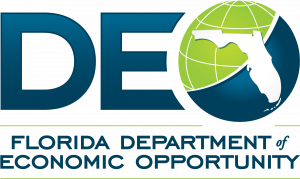 "The progress Florida has shown in workforce development over the past few years
may be relatively unheralded, but the effects can't be overstated." – Bob Ward
The Tampa Bay Times today published an article, written by Bob Ward, president and CEO of the Florida Council of 100, highlighting the bright future of Florida's economy and workforce. The state has added nearly 500,000 jobs, substantially better than the national average. Thanks to Governor DeSantis' leadership, Florida's economy is strong and our workforce talent is exceptional.
According to a recent statewide survey, conducted by the Florida Council of 100, the pool of qualified talent is more likely to be found in-state for Florida businesses to fill their vacancies. Florida is leading the way in tying job training and prospective employers to offer opportunities for job seekers to find fulfilling careers.
"As this legislative session gets under way, Florida's economy is strong, and there is good reason to believe our future is bright with a workforce increasingly ready to meet the needs of our employers. Job growth in the state was substantially better than the national average last year with the state adding nearly 500,000 jobs even in this time of pandemic.
Equally significant is that Florida businesses are more likely to find qualified in-state talent to fill their vacancies than just a few years ago, according to a recent Florida Council of 100 statewide survey. Updating the Council's 2018 research, this survey of Florida businesses found that new hires are better prepared and trained to do their jobs today.
In 2018, almost half of Florida businesses reported needing to spend additional resources training or re-teaching skills that new hires should have already learned in school. Only a third of companies reported the same need for training in the most recent survey. Additionally, Florida employers are finding that the number of new hires proficient in technical skills associated with their jobs rose nearly 10 percentage points since 2018."
To view the full article on the Tampa Bay Times website, click HERE.