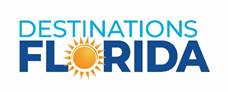 Destinations Florida today joined with tourism industry partners to celebrate Florida Tourism Day, which serves to remind Florida lawmakers and people throughout the state of the major positive impact local tourism has on their communities and quality of life. The local tax revenue generated by tourism helps to pay for essential services residents rely on such as education, infrastructure and public safety. Local and state tax revenue generated by tourism also saves every Florida household more than $1,500 in taxes each year and is part of the reason why Florida has no state income tax.
Florida Tourism Day also emphasizes the critical role both statewide and local tourism promotion play in driving visitation to the state. VISIT FLORIDA promotes the Florida brand on the national and international levels while supporting the tourism promotion efforts of the state's smaller and medium-sized markets. Local tourism promotion organizations work to persuade potential visitors that their unique Florida destination is the right place for them to visit.
In 2019, a record 131.4 million visitors came to Florida. Also in 2019, out-of-state visitors added $96.5 billion to Florida's economy.
"To maintain a healthy economy, keep the tax base low, and maintain Floridians' quality of life, we must continue to invest in tourism promotion at the state and local levels.," said Robert Skrob, Executive Director of Destinations Florida. "At the state level, that means reauthorizing and fully funding VISIT FLORIDA. At the local level, that means preserving the funding sources of local tourism promotion agencies by not making any changes to the current permissible uses of visitor-paid Tourist Development Taxes."
Destinations Florida is the statewide association that serves local tourism promotion organizations. It serves as the unifying voice representing Florida's destination marketing organizations and strives to increase the effectiveness of local tourism promotion organizations' efforts.