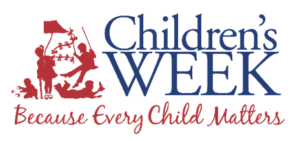 Douglas Sessions Jr. has been a fierce advocate for Florida's children and families, exemplified by his quarter century of leadership as President/CEO of The Ounce of Prevention Fund of Florida. For his tireless dedication to improving the lives of countless Floridians, Sessions has been named the 2022 recipient of the Chiles Advocacy Award, presented by Children's Week Florida and administered by The Children's Forum.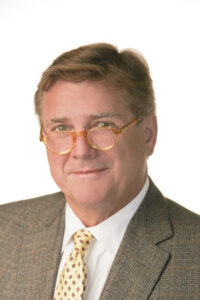 The award, named for former Florida Gov. Lawton Chiles and his wife, Rhea, is presented each year to a Floridian who has dedicated extensive time, philanthropic effort, and advocacy on statewide issues affecting the status and well-being of children, youth, and families.
Doug Sessions has raised funds to support underserved and vulnerable children and young mothers, protected and leveraged those investments, and tirelessly called on state leaders to recognize that the wisest money spent is on prevention. The Ounce identifies, funds, supports, and tests innovative programs to improve the life outcomes of children, preserve and strengthen families, and promote healthy behavior and functioning in society, recognizing that the wisest money spent is on prevention. 
Doug Sessions' advocacy efforts resulted in an additional $42 million for The Ounce and the establishment of Healthy Families Florida, the state's largest evidence-based home visiting program that has proven to keep families together and out of the child welfare system. The Ounce is also home of Prevent Child Abuse Florida and a research and evaluation department that provides services for the Florida Blue Foundation, the Florida Alliance of YMCAs, Healthy Start Coalitions, and other organizations. His statewide influence demonstrates that measurement is a critical component of social service programs.
"Doug Sessions has been relentless in his dedication to the vision of Lawton and Rhea Chiles, and has worked every day to create a better place for Florida's less fortunate children and families, who have been hit so hard by the modern pandemic," said Dr. Phyllis Kalifeh, President and Chief Executive Officer of The Children's Forum, Inc. "Doug is the embodiment of the giving spirit of the late Governor and First Lady, and he is richly deserving of this recognition."
"Doug Sessions has worked for decades establishing and nurturing child abuse prevention and family support programs in our great state," said tennis legend and longtime Ounce board member Chris Evert. "Because of his efforts, Florida's children and their families will continue to benefit for years to come. He is more than deserving of the 2022 Chiles Advocacy Award."
Founded in 1989, The Ounce of Prevention Fund of Florida is a private, nonprofit corporation dedicated to shaping prevention policy and investing in innovative prevention programs that provide measurable benefits to the state's children, families, and communities. The fund administers Healthy Families Florida, a nationally accredited family support and coaching program that helps parents provide the safe and stable environments children need for healthy growth and development. Last year, Healthy Families Florida served almost 10,000 families and more than 18,300 children with state funding and local contributions.
As President/CEO, Sessions has established the standard for measuring program performance, consistently raised significant funds to support children and young mothers, protected and leveraged those investments, and continually called on state leaders to recognize that the wisest expenditures are on prevention.
In addition to his service leading The Ounce of Prevention Fund, Sessions is president of the local Exchange Club and is a senior warden at his church, St. John's Episcopal, in Tallahassee. He is also on the board of the Florida Afterschool Network.
About Children's Week FloridaTM
Children's Week FloridaTM is the largest annual event held in the state that celebrates its commitment to children, youth, and advocates. The event delivers the message to our state leaders that every child deserves to be healthy, ready to learn, able to achieve their full potential.