Optima Domi has announced that Adrienne Campbell is joining the virtual instruction provider as its Director of Teacher Training and Professional Development. Campbell, a former principal and co-founder of Tallahassee Classical School, will facilitate planning, implementing, and monitoring of professional learning opportunities for teachers, administrators, staff, and partners.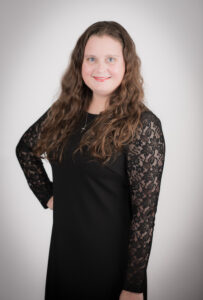 "We are proud to welcome Adrienne Campbell to Optima Domi," said Optima Foundation CEO and President Erika Donalds. "With many years of experience in education and substantial knowledge in classical curriculum, we are confident she will be a great asset and addition to our school and students." 
Before co-founding Tallahassee Classical School and serving as its inaugural principal, Campbell
developed and managed statewide professional development programs for school districts, institutions of higher education, and principals based on best practices, and evolving standards and statutes at the Florida Department of Education. Campbell also wrote and developed online courses for Florida Virtual School (FLVS) and was part of the innovation team where she pioneered engaging online instructional design methods. She also taught History, U.S. Government and Advanced Placement (AP) Psychology at FLVS and Amos P. Godby High School.
"Adrienne's extensive knowledge of online education and the classical curriculum is an incredibly essential piece of her experience," said Optima Domi Executive Director Adam Mangana. "We have witnessed her passion for student success and are excited to see the growth she will bring to our team." 
About Optima Domi
Optima Domi is a curriculum developer and provider, offering an innovative, immersive, and world-class classical education model, able to be experienced by scholars at home, with a learning pod, in a traditional school setting, or at practically any location of the family's choosing. To learn more about Optima Domi, visit OptimaDomi.org.