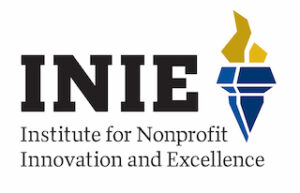 New leader to support growth of Big Bend's nonprofit sector,
including social services, faith, arts, healthcare, and education
The Institute for Nonprofit Innovation & Excellence (INIE) today announced the selection of Kim Grippa as its new Executive Director.
"We are thrilled that Kim will bring her experience as a lawyer, administrator, educator, and nonprofit founder to INIE in service to our members," said Paul Malley, Chair of the INIE Board of Directors. "INIE is committed to helping nonprofits strengthen their capacity and impact as they provide some of the most important services in our community – caring for those in need, inspiring us with artistic creation, feeding our souls, and expanding our knowledge."
Kim Grippa has been an attorney for over 20 years, working in private practice and state government. She served as a faculty member at Florida State University's College of Law followed by 10 years at Daytona State College, first as legal counsel and then as Chair of the School of Business Administration. She is also the founder of SHINE NOW, a nonprofit that supports the success of women in the workforce. She was a member of INIE and briefly served on its Board of Directors until September 2021.
"INIE members are such a valuable asset to our community," Kim Grippa said. "I'm excited to put the full force of INIE into supporting their important work."
Grippa's appointment is the culmination of a national search conducted by INIE's Board of Directors and a search committee co-chaired by INIE board members Kim Moore, Vice President for Workforce Innovation at Tallahassee Community College, and Ryan Cohn, Executive Vice President at Sachs Media – both of whom previously served as INIE Board Chairs.
"The quality of applicants was outstanding," Kim Moore said. "The Committee, which included leaders from the nonprofit and private sectors and a philanthropist, ultimately reviewed over 50 qualified candidates, including local professionals and others from out of state. We are excited that Kim Grippa brings the ideal mix of strategic experience from outside the region with familiarity of our local community. She's a great fit."
The Institute for Nonprofit Innovation and Excellence (INIE) is a management support organization founded in 2014 to strengthen the capacity and impact of the nonprofit sector through education, collaboration and advocacy. Thanks to the continued support of Tallahassee Community College, and many local sponsors and supporters, INIE serves more than 100 member organizations from its office in TCC's Center for Innovation at Kleman Plaza. All nonprofit organizations are welcome as INIE members. For more information, visit TheInstituteForNonprofits.org.