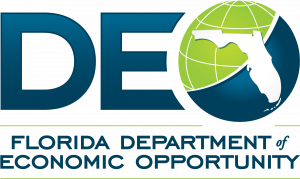 The Florida Department of Economic Opportunity today announced it is accepting proposals for the state's Community Planning Technical Assistance (CPTA) Grant program for state fiscal year 2022-2023.
Administered by DEO, the CPTA Grant program provides local communities an opportunity to address various planning initiatives such as economic development, resiliency strategies, and critical local planning issues. Additionally, the program promotes innovative planning solutions to protect Florida's natural resources. Communities may receive up to $75,000 in CPTA grant awards. Funding is contingent upon appropriations by the Florida Legislature and the Governor's approval of the state's budget.
"The community planning investments that we make in Florida's rural and urban areas today will ensure a bright future for families who will call our state home for generations to come," said Secretary Dane Eagle. "I am proud to announce the Department is accepting grant requests for projects that will help strengthen Florida communities by addressing their economic development, resiliency, and planning activities."
Florida counties and municipalities are eligible to submit proposals individually, or regional planning councils may submit proposals on behalf of the region with support, in writing, from the counties and municipalities impacted by the project. Applicants are encouraged to seek funding for innovative, creative, or unique approaches to planning, development, and infrastructure in their communities.
Eligible entities may submit their grant requests for funding to DEO on or before 11:59 p.m., Eastern Time, on Monday, April 11, 2022. Submission of a request for funding does not guarantee that funding will be provided. DEO will consider grant requests received by the deadline listed above before grant requests received after the deadline.
To learn more about the CPTA Grant program, eligibility requirements, and how to submit a proposal, visit www.FloridaJobs.org/CPTAGrants.
About DEO
The Florida Department of Economic Opportunity combines the state's economic, workforce, and community development efforts, expediting economic development projects to fuel job creation in competitive communities and promote economic resiliency. For more information, including valuable resources for employers and job seekers, please visit www.FloridaJobs.org.