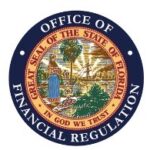 The Office of Financial Regulation (OFR) today reminds Floridians to be aware of investment scams and top investor threats when making an investment decision.
The top threats for 2022 were determined by a survey of securities regulators conducted by the North American Securities Administrators Association (NASAA). The annual survey is designed to identify the most problematic products, practices, or schemes facing investors. The following were cited most often by state and provincial securities regulators:
Investments tied to cryptocurrencies and digital assets;
Fraudulent promissory note offerings;
Money scams offered through social media and internet investment offers; and
Financial schemes connected to self-directed individual retirement accounts (IRA).
OFR Commissioner Russell C. Weigel, III said, "It is important that Floridians research the investment product and professional before making a decision. Knowledge is the best defense against becoming a victim of a scam. The Office of Financial Regulation is committed to protecting Floridians from financial scams, and equipping consumers with knowledge is one of the ways we are furthering that mission."
Below are helpful tips to identify and avoid investment scams and threats:
Independently research the investment professional or company you plan to work with and ensure they are properly licensed. Check the license status with the OFR online at flofr.gov, or by calling (850) 487-9687.
Take steps to identify phony websites or social media accounts. Be sure to look closely at domain names, content, the dates they were established, and the quality of social media engagement. Scammers spoof websites and use fake social media accounts to obscure their identities.
Be wary of fake reviews. Scammers often reference or publish positive, yet bogus testimonials purportedly drafted by satisfied customers. These fake testimonials make it appear like the promoter is reliable. In many cases, though, the reviews are drafted by the scammer, not by satisfied customers.
Stay away from unsolicited offers, high pressure sales tactics, or offers that sound too good to be true. Do not let yourself be rushed; take the time you need to make an informed decision.
Remember the adage – if it sounds too good to be true, it probably is. Bad actors often entice new investors by promising the payment of safe, lucrative, guaranteed returns over relatively short terms – sometimes measured in hours or days instead of months or years. These representations are often a red flag for fraud, as all investments carry some degree of risk, and the potential profits are typically correlated with the degree of risk.
For more information on investing best practices and red flags of potential scams, visit OFR's online consumer resources.
Floridians who suspect fraud are encouraged to submit a complaint online at www.flofr.gov, or by calling (850) 487-9687.