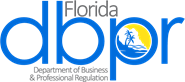 Secretary Melanie S. Griffin leads a series of vlog conversations with
inspiring female trailblazers to honor National Women's History Month
The Florida Department of Business and Professional Regulation (DBPR) last week presented its 10th annual Celebrating Women in Business program via a five-part vlog series accessible to listeners worldwide. Throughout the week, episodes of the program showcased women who are charting their own paths in their respective professional fields and serving as examples for other women who aspire to similar careers.
The Celebrating Women in Business vlog series featured DBPR Secretary Melanie S. Griffin in one-on-one conversations with five exceptional women as they reflected on their varied professional paths. Representing the industries of certified public accountancy, real estate, interior design, harbor piloting, and boxing, the series' guests included:
Captain Carolyn Kurtz, Tampa Bay harbor pilot
Tanya I. Davis, certified public accountant and partner at S. Davis & Associates, P.A.
Patti E. Ketcham, broker-owner of Ketcham Realty Group, Inc.
Aida Bao-Garciga, owner of Beachfront Life LLC, a construction and design company
Christy Salters Martin, former boxer and boxing promoter at Christy Martin Promotions
"It was such a privilege and a valuable learning experience to connect with each of these incredible, trailblazing women," said Secretary Griffin. "They each shared their unique perspectives on building a career and offered wisdom with which we can all find inspiration. I hope others will learn just as much from these one-on-one conversations as I did." 
This year's program was scheduled to coincide with the recognition of Women's History Month, which endeavors to highlight the contributions women have made to the United States and celebrate their many accomplishments over the course of history in a variety of fields.
For recordings of each episode, as well as more information on our featured guests, visit the program website: 2022 CELEBRATING WOMEN IN BUSINESS.
The Department of Business and Professional Regulation licenses and regulates more than 1.4 million businesses and professionals in the State of Florida across more than 30 fields of industry, including accountants, architects and interior designers, asbestos consultants, athlete agents, auctioneers, barbers, building code administrators and inspectors, community association managers, construction contractors, cosmetologists, electrical contractors, employee leasing companies, geologists, home inspectors, landscape architects, mold assessors and remediators, pilot commissioners, real estate appraisers and brokers, and veterinarians, as well as businesses dealing in alcoholic beverages, tobacco, food service, public lodging, pari-mutuel wagering, and condominiums, timeshares, and other cooperative residential arrangements. The Department's mission is to license efficiently and regulate fairly. For more information, visit myfloridalicense.com.