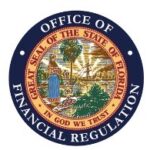 The Office of Financial Regulation (OFR) Commissioner Russell C. Weigel, III, offered the following statement on Governor DeSantis signing Florida House Bill 273 – Money Services Businesses.
OFR Commissioner Russell C. Weigel, III, said, "The Office of Financial Regulation is committed to fostering innovation in the financial services industry while ensuring Floridians are protected from scams and bad actors. I thank Governor Ron DeSantis for supporting innovation in this state and ensuring that Florida remains an attractive place for financial technology businesses. Thank you also to our bill sponsors, Senator Jason Brodeur and Representative Vance Aloupis, for their steadfast support of this legislation."
This bill defines virtual currency and clarifies that money transmission now includes the transmission of virtual currency. The bill also clarifies that a money transmitter acts as an intermediary which resolves ambiguity from a previous court opinion. The bill has an effective date of January 1, 2023.