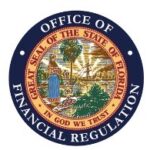 The Office of Financial Regulation (OFR) today announced that Owayne Anthony Bradbery was sentenced to five years in state prison to be followed by ten years of probation for his role in stock and real estate investment scams. He was also ordered to pay $136,000 in restitution to victims.
OFR Commissioner Russell C. Weigel, III said, "Thank you to OFR's investigative team, the West Palm Beach Police Department, and the State Attorney's Office in West Palm Beach for their hard work in this case. The Office of Financial Regulation remains committed to working with our partners to stop financial crime and bring financial criminals to justice."
Bradbery represented himself as an investment professional who was authorized to offer and sell securities through his financial company, Owanye Bradbery Financial, LLC. He persuaded his victims, whom he met mostly through personal social interactions, to place money with his company based on representations that the money would be invested in stocks. However, Bradbery was not registered to offer or sell securities at the time that he solicited the investments. The investigation revealed that Bradbery produced and distributed fake account statements showing profitable trades that never happened in an effort to convince investors that their investments were performing well.
Bradbery also engaged in a fraudulent real estate sales scheme, which victimized some of the same investors as the securities scam. He was a licensed real estate agent and showed his victims homes for purchase and then solicited money for down payments. Records indicate that victims never closed on the properties and their down payments were not returned to them.
The case was investigated by the OFR and the West Palm Beach Police Department. The case was prosecuted by the State Attorney's Office in West Palm Beach.
Floridians who suspect questionable financial business practices are encouraged to file a complaint online at www.flofr.gov, or by calling (850) 487-9687.