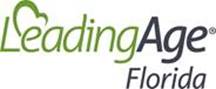 Governor Ron DeSantis signed on Thursday the Fiscal Year 2022-2023 budget that will go into effect July 1, 2022. The Governor vetoed $3.1 billion, resulting in a total budget of $109.9 billion, an increase of $8.3 billion over current year.
"We are grateful to the Governor and the Florida Legislature for their significant investments in programs that will benefit Florida's seniors," said Steve Bahmer, President and CEO of LeadingAge Florida. "The budget addresses a variety of aging services, including assisted living, home and community based services, and affordable housing for seniors, while also providing the support that is so critical for the long-term care workforce."
Highlights for the health care budget include:
Medicaid Price Level and Workload Adjustment $2.2 billion – Funding for Medicaid caseloads and price level adjustments for the 2022-2023 fiscal year as agreed upon at the January 2022 Social Services Estimating Conference for an anticipated 5,084,502 Medicaid beneficiaries.
Medicaid Provider Rate Increase $273.6 million – Rate increases to Medicaid providers (including Home and Community Based Services, Assisted Living Facilities and Home Health Agencies) to reflect a $15 per hour minimum wage.
Nursing Home Reimbursement Rate Increase $212.8 million – Rate increases for Medicaid Nursing Home providers to reflect a $15 per hour minimum wage as well as a general rate increase.
Program of All Inclusive Care for the Elderly (PACE) $61.7 million – Provides funding for PACE provider rate adjustments.
PACE Expansion $21 million – Funding for additional 650 PACE slots: Pinellas County (50 slots); Orange, Osceola, Seminole, Lake, and Sumter counties (100 slots); Hillsborough County (150 slots); Miami-Dade County (100 slots); Broward County (200 slots), and Escambia, Okaloosa, and Santa Rosa counties (50 slots).
Alzheimer's Disease and Community Care for the Elderly Initiatives $21 million – Funding to reduce the waitlist by 1,200 individuals for Alzheimer's respite services and by 1,021 individuals for the Community Care for the Elderly program.
The budget also includes the fourth largest appropriation for affordable housing since 1962, totaling $362.7 million. It fully funds the Sadowski Housing Programs (SHIP and SAIL) at $209,475,000 for SHIP and $53,250,000 for SAIL.
Proviso language directs the Florida Housing Finance Corporation to establish a Florida Hometown Hero Housing Program to provide down payment and closing cost assistance to eligible homebuyers and appropriates $100 million for this program.
For nearly 60 years, LeadingAge Florida has been the state's leading advocate for high-quality senior living, aging services and care. We are the only statewide association representing the full continuum of care for seniors. The Association provides up-to-date regulatory information, a wide variety of educational opportunities, representation before the Legislature and government agencies, group purchasing services, and opportunities for networking with peers to help member communities best serve the needs of Florida's senior population.