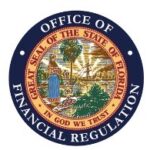 Funding Approved for OFR Blockchain Policy Unit
With the signing of the Fiscal Year 2022-2023 budget by Governor Ron DeSantis, the Office of Financial Regulation (OFR) today highlighted the resources that ensure Florida continues to be a leader in financial modernization and an attractive place for the financial services industry to do business.
OFR Commissioner Russell C. Weigel, III, said, "Thank you, Governor DeSantis, for your efforts to keep Florida on the forefront of innovation and financial technology. The Office of Financial Regulation remains committed to protecting Floridians from financial scams and bad actors, while allowing for growth and innovation in the financial services industry. The new blockchain policy unit will be dedicated to establishing a regulatory framework and to providing formal guidance to the financial services industry as the growth of blockchain technology, virtual currencies, and fintech businesses continues in Florida."
Key highlights from the FY 2022-2023 budget include:
$45.9 million, an increase of $2.8 million, to continue to grow Florida's financial services industry, provide meaningful regulatory oversight to more than 489,000 entities, and protect Floridians from financial scams and bad actors.
$479,000 to create a blockchain policy unit within the OFR. The goal of the unit is to develop and coordinate the regulatory policies required to provide Florida's financial marketplace with stability, predictability, and security in the digital marketplace.