Florida House Democratic Leader-Designate Fentrice Driskell (D-Tampa) met with Vice President Kamala Harris and other state legislators at the White House in Washington to discuss the future of abortion rights in Florida and across the nation.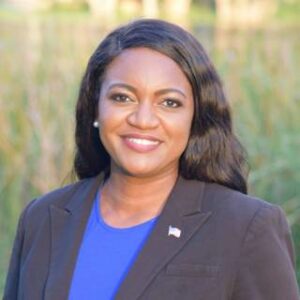 "It is so important that all Americans pay attention to what is happening in Florida. Because extremist politicians like Governor Ron DeSantis are on the march not just in Florida, but across the country, and they will not stop until they have fundamentally remade our society into one where women and their families have no choice at all. I am so glad the Biden-Harris Administration recognizes the need for solidarity and coordination in this fight, and I look forward to continuing our partnership," said Leader-Designate Driskell.
Leader-Designate Driskell is available for interviews about her meeting with Vice President Harris. To reach Leader-Designate Driskell for an interview, email [email protected].