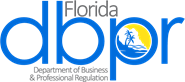 Applicants will be interviewed on the spot to fill
more than 100 open positions across the state
The Florida Department of Business and Professional Regulation (DBPR) is hosting a state agency job fair on Wednesday, July 27 from 10 am–2 pm. The event will take place at DBPR headquarters at 2601 N. Blair Stone Road in Tallahassee.
The hiring event is designed to be a "speed interview" style job fair, where applicants will be asked if they are interested in a specific position or type of position and short interviews will be done on site. Some successful interviews may include conditional offers, pending a background check. All positions pay at least $15 per hour.
The job fair is hiring for a broad range of positions in all 13 DBPR offices across the state, including:
Administrative Assistants
Alcohol Compliance Inspectors
Application and Licensing Processors
Attorneys
Auditors
Call Center Agents (full-time day and part-time evening positions available)
Legal Assistants
Technical Positions (help desk assistants, web developers, system analysts)
Unlicensed Contractor Investigators
"It is exciting to see our agency try a new, innovative approach to hiring," said DBPR Secretary Melanie S. Griffin. "With the variety of different jobs we have at our agency and this new hiring approach, I am confident we will grow our amazing team and be even better equipped to support our licensees and the people of Florida."
Job seekers should bring their resumes and government-issued ID. If job seekers claim veteran preference entitlement, they should also bring copies of their DD-214.
To save time, job candidates may complete a job application in advance. Applications will also be available at the event.
For more information, including details about state benefits, the application, all open positions at DBPR and other details, visit DBPRcareers.com.
The Department of Business and Professional Regulation licenses and regulates more than 1.6 million businesses and professionals in the State of Florida, including accountants, architects and interior designers, asbestos consultants, athlete agents, auctioneers, barbers, building code administrators and inspectors, community association managers, construction contractors, cosmetologists, electrical contractors, employee leasing companies, engineers, geologists, home inspectors, landscape architects, mold assessors and remediators, pilot commissioners, real estate appraisers and brokers, and veterinarians, as well as businesses dealing in alcoholic beverages, tobacco, food service, public lodging, and condominiums, timeshares, and other cooperative residential arrangements. The Department's mission is to license efficiently and regulate fairly. For more information, please visit myfloridalicense.com.