Big Bend Habitat for Humanity and Florida State University (FSU) Habitat Campus Chapter are one of 15 groups selected to receive a grant from State Farm®. Big Bend Habitat and Florida State University Habitat Campus Chapter have been awarded $20,000 and must raise a matching amount.
"We are grateful to have been selected as one of the matching grant recipients,' said chapter president Hailey Fraidin. "The grant will help us to construct a house with a family in our community.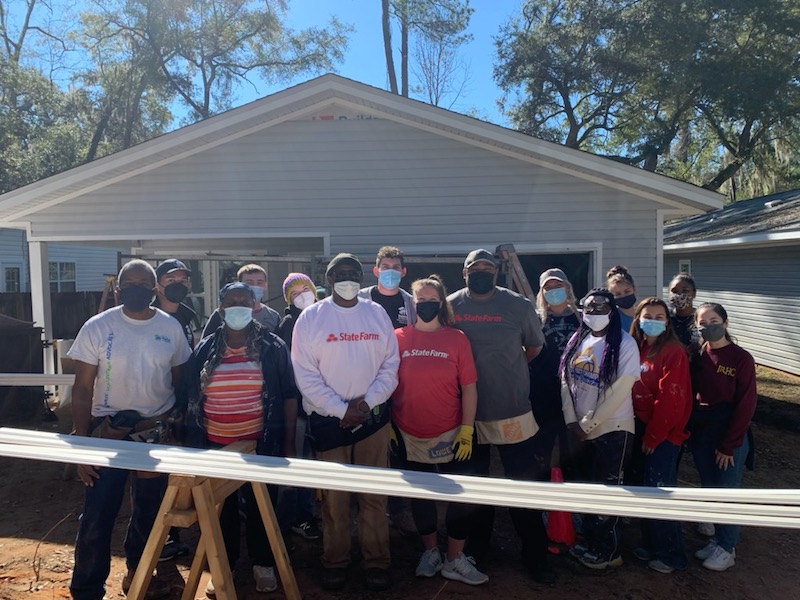 Florida State University Habitat Chapter has partnered with Big Bend Habitat for Humanity since 1990 and will use the funds to build a single family home.
"We are proud to support compassionate young leaders in advancing Habitat's mission in communities across the country," said Apsara Sorensen, State Farm Corporate Responsibility Director. "For 100 years, we have made it our business to be a good neighbor and we are committed to building safer, stronger communities for the next 100 years and beyond."
Scheduled fundraising activities include grant writing, concessions, and some outreach through our social media platforms. Please follow us on Facebook for announcements on upcoming events at https://m.facebook.com/HabitatFSU.
Habitat has several programs to engage youth ages 16 to 25. In addition to State Farm supporting Habitat for Humanity youth programs since 2007, may local Habitat chapters also receive ongoing support.