The Florida Department of Transportation (FDOT) will open the first Wekiva Parkway (State Road (S.R.) 429) ramp at the interchange of Interstate 4 and S.R. 417 as soon as Friday morning, October 21. The new ramp enables those driving westbound on I-4 to take southbound/westbound S.R. 429 toward Mount Dora, Apopka, the theme parks, and I-4 heading toward Tampa.
Opening the new 1.75 miles of the parkway signals that the completion of Central Florida's beltway is nearing its final stages. This latest parkway section will provide added convenience for area residents, businesses and visitors. Nearly 23 miles of the parkway's 25 miles have already been completed, helping to make travel more efficient and reducing commute times.
Building this major parkway interchange includes expanding 2 miles of I-4; building, replacing or widening more than 20 bridges; and creating a new urban interchange to provide access to and from International Parkway. This $263 million parkway interchange project began in October of 2018.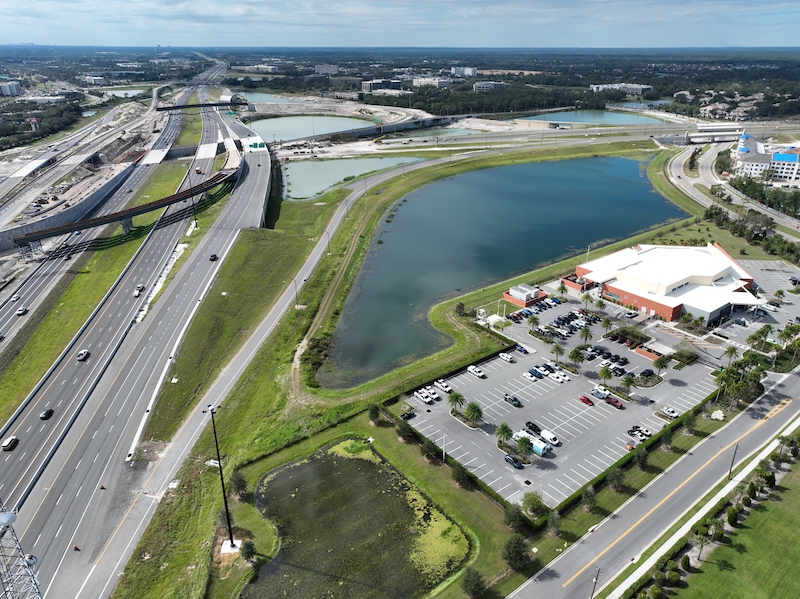 FDOT encourages motorists to have a SunPass to take advantage of the greatest travel savings. Those without a SunPass or compatible transponder may pay their toll via Toll-by-Plate. The toll for this section for two-axle vehicles will be $0.50 for SunPass customers and $0.75 for those using Toll-by-Plate. To learn more about parkway travel costs, click here. Frequent Wekiva Parkway users can save up to 25% with Governor Ron DeSantis' "SunPass Savings" toll discount program.
The 25-mile Wekiva Parkway is completing Central Florida's beltway, while helping to protect wildlife and other natural resources surrounding the Wekiva River. The Wekiva River is a National Wild and Scenic River and Florida Outstanding Waterway. The entire $1.6 billion Wekiva Parkway is expected to be open to traffic in early 2023. The parkway was the first expressway in Central Florida to feature all electronic tolling.
Project updates and information can be found on WekivaParkway.com. Media inquiries should be directed to the FDOT District Five Communications Office at [email protected] or by phone at 386-943-5593.