The Ounce of Prevention Fund of Florida Board of Directors today publicly announced the selection of Jennifer Ohlsen as the organization's next President and CEO. She will succeed current President and CEO Douglas Sessions Jr. effective January 1, 2023.
Ohlsen joined the Ounce of Prevention Fund in 2012 as the manager of the Healthy Families Florida Training Institute. She became Executive Director of Healthy Families Florida in 2015. Under her leadership, the program has flourished. Already a strong, evidence-based state system when she became director, Healthy Families Florida has expanded to serve more families, increased funding and service delivery areas, and been enhanced to meet the unique and changing needs of parents.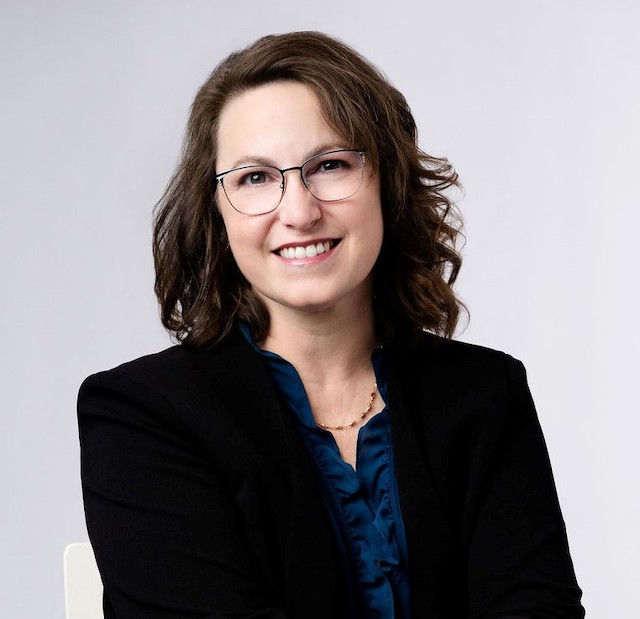 "We have been blessed with Doug Sessions as our leader for almost three decades. Succeeding him will be quite a task, but Jennifer Ohlsen is more than up to it," said Chair of the Board of Directors T. Wayne Davis. "She has proven her qualifications over the past 10 years leading her excellent staff and serving families statewide. She consistently leverages partnerships to save public dollars while maintaining measurable, meaningful results. We are excited for the knowledge, experience, creativity, compassion, and spirit of collaboration that she will bring to her role every day. I am proud to continue to serve as Chair of the Board under her presidency."
Ohlsen thanked Chair Davis, Search Committee Chair Fred Baggett, and the Ounce Board, saying, "The legacy that Doug Sessions has built will have a positive impact on children and families for generations to come. The Ounce of Prevention Fund of Florida is known for its high standards of excellence, integrity, and partnership. It is the greatest honor of my professional life to accept this important role, and I am excited to continue the momentum of growth for our organization. Thank you to Chair Davis and the entire Board for your support."
Ohlsen has a bachelor's and a master's degree in Early Childhood Education from Florida State University. She began her career as an early childhood educator and then moved into administering early learning programs.
She served in executive leadership roles within the Florida Office of Early Learning and launched her own business delivering consultation and professional development services. She has also worked for several local nonprofit agencies, including Kids Incorporated of the Big Bend and Capital Area Community Action Agency.
Ohlsen is the 2018 recipient of the Dr. Wil Blechman Children's Advocacy Award, presented by the Florida District of Kiwanis for outstanding leadership in promoting programs and services for families of young children under the age of 5.
The position of President and CEO for the Ounce of Prevention Fund has been held by Sessions since 1995. Sessions was named the 2022 recipient of the Chiles Advocacy Award by Children's Week Florida and The Children's Forum. He will retire at the end of this year.
About the Ounce of Prevention Fund of Florida
The Ounce of Prevention Fund of Florida is a private nonprofit that identifies, funds, supports, and tests innovative programs to improve the life outcomes of children, preserve and strengthen families, and promote healthy behavior and functioning in society, recognizing that the wisest money spent is on prevention. Using proven evidence-based strategies, programs focus on improving educational achievement; improving maternal and child health outcomes; promoting health, nutrition, and physical activity; building strong families; and helping keep communities drug-free. Learn about the Florida Children's Initiatives and Innovation Initiatives on our website.
The Ounce of Prevention Fund administers Healthy Families Florida, a nationally accredited voluntary home visiting program proven to prevent child abuse and neglect by building on family strengths to promote healthy child development and family self-sufficiency. The Healthy Families Florida program has helped thousands of children by empowering parents with education and community support.
The Ounce of Prevention Fund also houses the Florida chapter of Prevent Child Abuse America. The chapter implements primary prevention activities and advocates for policies and initiatives to strengthen Florida's families and communities so children can grow and develop through healthy, safe, and nurturing experiences. A major focus for the chapter is the Pinwheels for Prevention campaign.
To learn more about the Ounce of Prevention Fund, our safe sleep materials, water safety campaign, our team's Research, Evaluation, and Systems capabilities, and our Training Institute opportunities, visit www.ounce.org.