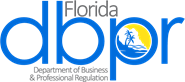 Florida's commitment to veterans and their
families helps get military spouses in careers faster
The Department of Business and Professional Regulation (DBPR) is expediting professional license applications submitted by spouses of active duty military members.
During the 2022 Regular Session, the Florida Legislature passed SB 562, which set a new, seven-day standard for ensuring the issuance of a license through priority processing upon receiving a completed application from a military spouse. The bill was signed into law by Governor DeSantis in June, and took effect July 1, 2022. Since taking effect, 34 military spouses have been issued licenses through this expedited process.
This program applies to licenses in more than 20 professions within DBPR's Division of Professions, Division of Real Estate, and Division of Certified Public Accounting. Currently, the professions with the highest number of military endorsement licenses issued to spouses are real estate brokers and sales agents, cosmetology specialists, and veterinary medicine.
Earlier this year, DBPR Secretary Melanie S. Griffin met with military spouses through the Hiring Our Heroes Tampa Military Spouse Economic Empowerment Zone, an initiative of the U.S. Chamber of Commerce Foundation, and heard first-hand how military spouses' careers are impacted by military service.
"Knowing many professions thrive on the reputation of an established business, networking and/or referrals, military spouses are at a disadvantage each time they move and have to rebuild their business and clientele in a new location," said Secretary Griffin. "Expediting the application process is one step in helping these individuals get to work as quickly as possible. Governor DeSantis' leadership, and the actions of the Florida Legislature, in improving support and resources for military families is a strong reminder that Florida values, welcomes, and celebrates the men and women who serve our country."
This expedited licensure process for military spouses builds on the foundation of the military-friendly professional licensing DBPR has implemented over many years. Other DBPR services that support military members, veterans, and their families include:
licensing fee waiver program for military personnel, veterans and military spouses,
professional licensure for military personnel, veterans and military spouses who currently hold a valid license for the corresponding profession in another state or jurisdiction, and
reimbursement for veterans' professional exams.
Find more details on these licensing support options at DBPR Veterans' Service web page.
The Department of Business and Professional Regulation licenses and regulates nearly 1.7 million businesses and professionals in the State of Florida, including accountants, architects and interior designers, asbestos consultants, athlete agents, auctioneers, barbers, building code administrators and inspectors, community association managers, construction contractors, cosmetologists, electrical contractors, employee leasing companies, engineers, geologists, home inspectors, landscape architects, mold assessors and remediators, pilot commissioners, real estate appraisers and brokers, and veterinarians, as well as businesses dealing in alcoholic beverages, tobacco, food service, public lodging, and condominiums, timeshares, and other cooperative residential arrangements. The Department's mission is to license efficiently and regulate fairly. For more information, please visit myfloridalicense.com.