On Veterans Day, we celebrate the sacrifices of all U.S. military veterans and thank them for their contributions to our nation's freedom.
As the Whole Health Program Director at the North Florida / South Georgia Veterans System, I have the pleasure of meeting and interacting with so many of these service members on a daily basis. This year I wanted to commemorate Veterans Day by featuring some of these incredible individuals who proudly served our country and share their fascinating stories with you:
Marine Corps Sgt. Joshua Yates – Tallahassee, Fla.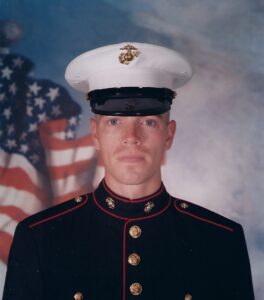 Sgt. Yates served in Iraq from 2000 to 2005 as an avionic technician fixing fighter jets and clearing them for use. He appreciates his time in the service for teaching him resilience, building his character, and giving him a purpose and direction in life. His greatest honor as a veteran was completing his Master of Science in Computer Science.
He plans to celebrate this Veterans Day alongside his 7-year-old daughter at her school, a change from his usual participation in activities through the VA or the Wounded Warrior Project. 
Sgt. Yates actively participates in the Whole Health program at his local VA facility, where he learns new methods to cope with anxiety through holistic activities like his favorite, Tai Chi.
Army Veteran Sheila Norvell – Doerun, Ga.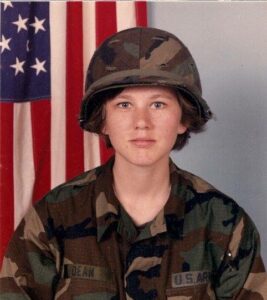 Dr. Norvell served in the Army as a nurse from 1987 to 1989 and eventually went to work as an OB/GYN at Fort Hood. 
One of her favorite memories came during a training exercise, when she helped save a man who suffered a severe neck injury after hitting the roof of his humvee driving over rough terrain. Due to a lack of equipment, Dr. Norvell had to use a belt and field rations to secure the patient's head on the drive to the hospital. Thanks to her resourceful thinking, the injured soldier healed and returned to training on schedule. 
She remembers the slogan "An Army of One," which symbolizes her connection to her family since many of her family members have served in the Army – including her husband, who she met while serving. Now she enjoys participating with other veterans in an online mindfulness-based crossword group through the VA Whole Health program.
Marine Corp Sgt. David Dixon – Quincy, Fla.
Sgt. Dixon served as a linguist in South Korea from 1987 to 1994. While overseas, he fell in love with the culture of South Korea. Since there was a need for linguists in the area, he seized the opportunity and mastered Korean. 
Serving in the Marines had a life-long impact on Sgt. Dixon. He met his best friend in the Marines and stays in touch with him to this day. Sgt. Dixon even asked this friend to be his best man at his wedding and to be his daughter's godfather. Needless to say, Sgt. Dixon is thankful for the strong bonds he built while serving in the Marines. 
Nowadays, he enjoys participating in a mindfulness-based crossword group and a men's coaching group through the Whole Health program at his local VA facility. 
Navy Seaman Apprentice Samuel Martino – The Villages, Fla.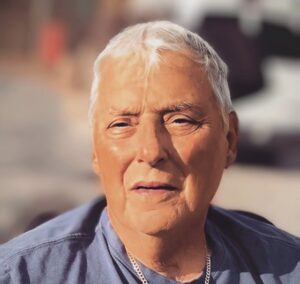 Seaman Apprentice Martino served in the Navy from 1964 to 1966. Entering the service at only 18 years old, he says his time in the Navy exposed him to situations that helped him understand that people would do anything to gain freedom. 
He witnessed people fleeing Cuba, trying to reach the U.S. by swimming without protection or flotation devices. He was tasked with helping Cuban citizens come to shore safely so they could reach Miami and enjoy the freedom they desperately sought. This experience taught him to appreciate living in America, truly the land of the free. 
For Seaman Apprentice Martino, Veterans Day is an occasion to connect with other members of his family who also served in the Armed Forces and to honor his fellow veterans.
Seaman Apprentice Martino enjoys socializing with other veterans through the Whole Health program, where he takes care of his mental and physical health by participating in group workout activities and book clubs.
Marine Corps Sgt. Terry James – Gainesville, Fla.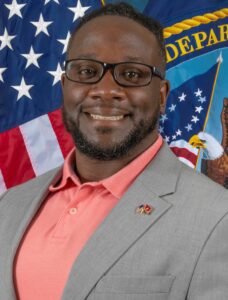 Sgt. James served as an infantryman in Iraq from 2003 to 2008. He began his military career at age 17 and was deployed to Iraq three times during his five years of service. In keeping with the Marines' "Semper Fi" motto, he learned that he was much more resilient than he thought, and now says his greatest honor was passing on the knowledge by training other Marines for combat. 
After leaving the military, Sgt. James turned to working for the VA. He loves to teach and train people, and he has been able to put that into practice at the VA by training employees to serve veterans.
One of his most significant recent accomplishments was creating the "Gym in a Box," a kit containing an under-the-desk bicycle, resistance bands, and a kettlebell to help his fellow VA employees stay physically active while working at the office. Sgt. James also mentions being proud of helping employees find work-life balance and what matters most to them by helping them complete personal health inventories.
On behalf of the Whole Health Program and the entire team at the North Florida / South Georgia Veterans System, I'd like to thank these five incredible veterans for sharing their inspiring stories with us. And to all U.S. Armed Forces service members, this Veterans Day and every day, THANK YOU for your service to our wonderful nation!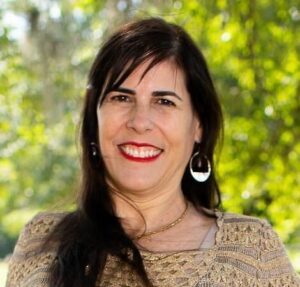 Laurie Reisman, LCSW, is the Whole Health Program Director at the North Florida / South Georgia Veterans System. The Whole Health Program is an approach to healthcare that empowers and equips Veterans to take charge of their health and well-being, and live life to the fullest. It focuses on self-care, skill-building, and support with approaches such as stress reduction, yoga, tai chi, mindfulness, nutrition, acupuncture, and health coaching. To learn more about the VA Whole Health program, visit https://www.va.gov/north-florida-health-care/programs/whole-health.