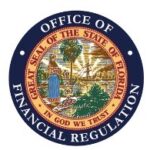 The Office of Financial Regulation (OFR) today announced that Robert Lee Humphrey, Jr., was sentenced to 10 years' probation after being declared guilty of 20 separate felony charges related to a fraudulent investment scheme. Prior to sentencing, Humphrey was required to pay restitution in the amount of $412,500 to the nine victims that cooperated with the investigation. As a condition of his probation, Humphrey is banned from engaging in securities transactions without licensure, raising money for new or existing business ventures, obtaining lines of credit, contacting victims of his scheme, or traveling internationally.
Florida Chief Financial Officer Jimmy Patronis said, "Investment fraud is a despicable crime and especially heinous when committed against our seniors who have worked their entire life to save. I applaud the hard work of OFR's investigative team in bringing this bad actor to justice. Also, thank you to the State Attorney's Office, 13th Judicial Circuit for prosecuting this case and working with OFR to protect Floridians from fraud."
OFR Commissioner Russell C. Weigel, III said, "Thank you to OFR's investigative team and the State Attorney's Office, 13th Judicial Circuit, for their hard work in this case. The Office of Financial Regulation will continue to fight to protect Floridians and stop scammers in their tracks."
State Attorney Susan S. Lopez noted, "The investigators from the Office of Financial Regulation worked tirelessly on this case to ensure the defendant was held accountable for his crimes. We are proud to partner with OFR to protect crime victims and stop financial scammers."
The scam securities offering involved a phony crab fishing business called High Cotton Bahamas. Humphrey solicited victims, mostly elderly, while operating as a karaoke DJ in bars and restaurants in the Tampa Bay area, and misrepresented that the money would be used toward the operation of High Cotton Bahamas, promising one to 10 percent returns on their investments secured by real property in the Bahamas. The OFR investigation revealed that Humphrey issued more than $800,000 of High Cotton Bahamas securities to victims but neither he nor High Cotton Bahamas owned the Bahamian property. Further, the investment money was misused for Ponzi-style payments to his victims, undocumented cash withdrawals, dining, travel unrelated to High Cotton Bahamas' business, and a new Ford F-250 Super Duty truck valued in excess of $60,000 for his wife.
The case was investigated by the OFR and prosecuted by the State Attorney's Office, 13th Judicial Circuit.
Floridians who suspect questionable financial business practices are encouraged to submit a complaint online at www.flofr.gov, or by calling (850) 487-9687.