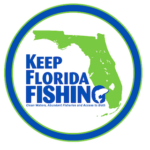 "On November 9, 2022, the U.S. Bureau of Economic Analysis (BEA) released the Outdoor Recreation Satellite Account report, showcasing the 2021 economic impact data for the outdoor recreation industry. According to the report, the outdoor recreation industry generated $862 billion in economic output in 2021. This led to the creation of 4.5 million jobs which equals 3 percent of all workers in the United States. The total economic output value is 1.9 percent of the nation's total GDP.
In Florida, the outdoor recreation economy generated $41.9 billion in economic value, which is equal to 3.3 percent of the state's GDP. The state also created 414,582 outdoor recreation jobs.
Keep Florida Fishing (KFF) recognizes the important value outdoor recreation has across our state and we are proud to be part of an industry that plays a critical role in our economy. Florida ranked second among all states in economic value contributed by the outdoor recreation economy and we look forward to watching this number grow in the future.
Among the various segments of outdoor recreation, boating and fishing led Florida among the various segments of outdoor recreation, contributing $3.9 billion in economic output. Fishing and boating was also the largest economic driver among conventional outdoor recreation activities nationally.
The economic impact of our industry is also an indicator of how important it is for Americans to have access to clean waters and abundant fisheries. KFF will continue our work in both Tallahassee and at the federal level to ensure that outdoor participation continues to grow.
The growth our industry saw in 2021 indicates that outdoor recreation remains a top priority for all Americans in terms of time and dollars spent. Outdoor recreation will continue to have a huge impact on Florida even in the face of overall economic uncertainty. KFF is committed to promoting participation in outdoor recreation and getting more Americans outside and on the water."
About Keep Florida Fishing®
Keep Florida Fishing® is an advocacy arm of the American Sportfishing Association with the goal of ensuring Florida anglers have clean waters, abundant fisheries and access to both. Learn more at www.KeepFloridaFishing.org.