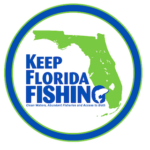 Congressman John Rutherford (FL-04), Congresswoman Stephanie Murphy (FL-07) and 14 of their colleagues today introduced H.R. 9373, the Red Snapper Act. This bipartisan legislation would prevent the National Oceanic and Atmospheric Administration (NOAA) from implementing area closures in the South Atlantic until the South Atlantic Great Red Snapper Count study is complete and the findings are integrated into the fishery's stock assessment.
Recreational fishing in Florida is a major economic driver that produced $9.2 billion in economic output and supported 88,501 jobs in 2020. Over the last 10 years, the South Atlantic fishing community has worked hard to rebuild the red snapper stock. However, due to a lack of good data, seasons remain short and fail to reflect the real number of red snapper in the region. To fix this, Congress appropriated $5.1 million over the last three years to fund the South Atlantic Great Red Snapper Count, which will deliver reliable data on abundance, genomics, and mortality and improve access to red snapper fishing for anglers.
Earlier this year, NOAA proposed closures for all bottom fishing in the South Atlantic in an effort to decrease the red snapper caught outside of the two-day recreational season. While the South Atlantic Fishery Management Council ultimately rejected NOAA's proposal, the threat of future closures persists. The Red Snapper Act would prevent NOAA from making future sweeping management decisions until the ongoing South Atlantic Great Red Snapper Count is complete.
"For too long, Florida's anglers have been forced to put up with bad science and short red snapper seasons. The sweeping closures proposed by NOAA would have devastated our economy right here in Northeast Florida," said Rep. Rutherford. "Our bipartisan Red Snapper Act will stop NOAA from closing fisheries and force them to use better data. Florida anglers deserve dependable access to red snapper fishing now and for years to come."
"Fishing is not only a key part of the Florida way of life, but it is also essential for the survival of our coastal economies and the small businesses that depend on robust fishing seasons," said Rep. Stephanie Murphy. "I was proud to spearhead the Great Red Snapper Count, along with Congressman Rutherford, to get a more accurate picture of the number of fish in the South Atlantic, but proposed closures from NOAA could threaten access to bottom fishing before the study is complete. With this new legislation, we are pushing back to ensure our fisheries are not shut down and that NOAA uses the best data available moving forward."
The Red Snapper Act is supported by 14 original cosponsors, including: Reps. Ted Budd (NC-13), Greg Murphy (NC-03), Austin Scott (GA-08), Mike Waltz (FL-06), Mario Diaz-Balart (FL-25), Garret Graves (LA-06), Buddy Carter (GA-01), Nancy Mace (SC-01), Maria Elvira Salazar (FL-27), Neal Dunn (FL-02), Brian Mast (FL-18), Jeff Duncan (SC-03), Richard Hudson (NC-08), and Daniel Webster (FL-11).
The Red Snapper Act has also been endorsed by the Center for Sportfishing Policy, the Congressional Sportsmen's Foundation, the Coastal Conservation Association, and the American Sportfishing Association (ASA):
"Before moving forward with drastic measures like area closures, the results of the South Atlantic Great Red Snapper Count should be considered and incorporated into the next stock assessment to ensure management decisions are based on the best science and fishing communities are not harmed unnecessarily," said Martha Guyas, ASA Southeast Fisheries Policy Director. "We applaud Congressman Rutherford for his leadership on South Atlantic red snapper and for introducing this commonsense bill."
Read the full bill text here.