Farah & Farah, Jacksonville's leading Personal Injury Law Firm, is now accepting applications for its third annual Empowering Greatness Scholarship program. The program will award five Florida high school seniors nearly $50,000 in scholarships covering two full years' worth of tuition. The scholarships can be applied to any Florida university, college, or trade school.
"The Empowering Greatness Scholarship Program is one of the many ways we give back to our communities by empowering Florida students to pursue their dreams of going to college," said Eddie Farah, Founding Partner of Farah & Farah. "By rewarding the young leaders of today, we can help change the world of tomorrow."
The program is part of the firm's dedicated effort to continue to support emerging leaders in the community by recognizing exceptional students for their outstanding academic performance, strength, and dedication to bettering their neighborhoods. To be eligible for an Empowering Greatness Scholarship, students must attend a public or charter school in Florida, demonstrate outstanding academic performance, dedicated community engagement, and an essay or video submission. Students interested in the scholarships can apply using the online portal beginning on December 1, 2022.
Applicants will be evaluated by a diverse panel of judges, each of whom has made a difference in their communities and their dedicated fields.
This year's Empowering Greatness Scholarship judges are:
Rep. Anna Eskamani, Florida House of Representatives — District 47 (Orlando)
T-Neisha Tate, Jacksonville Jaguars Vice President of Social Responsibility and Impact (Jacksonville)
Tenikka Hughes, Evening Anchor for Action News Jax (Jacksonville)
Dante Jennings, Director of Strategic Initiatives at Jacksonville Public Education Fund (Jacksonville)
Grace Maseda, Helios Education Foundation VP of Marketing and Communications, (Tampa)
Zaniyah Williams, 2022 Empowering Greatness Scholarship Winner, University of South Florida student (Ocala)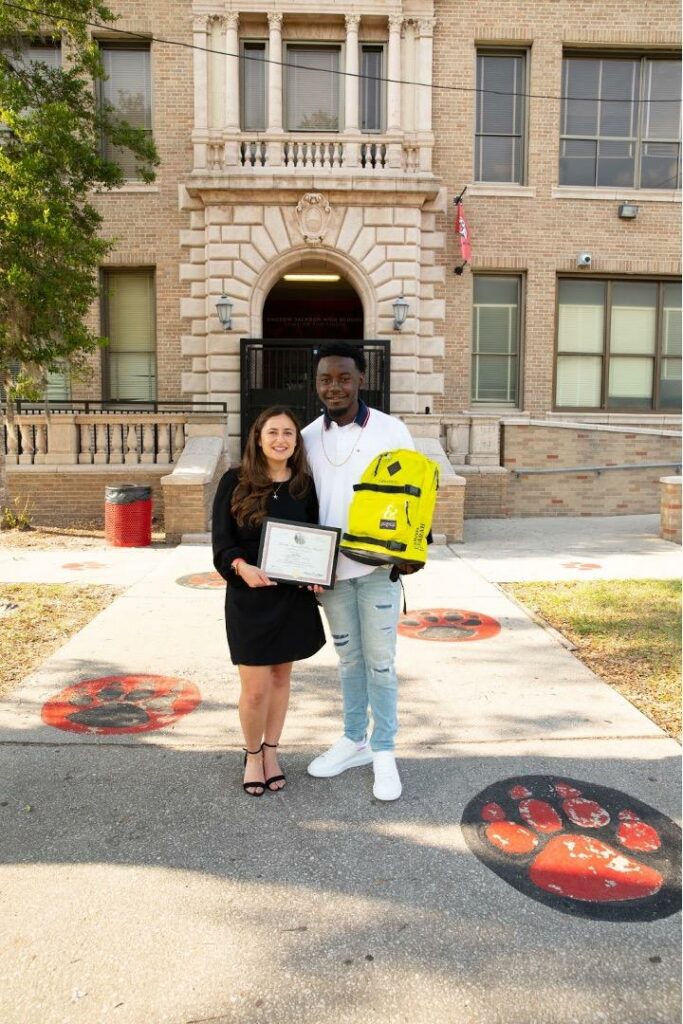 2022 Empowering Greatness Scholarship winner, Andre Bodison, who graduated from Andrew Jackson High School in Jacksonville, FL with Farah & Farah Attorney, Dalya Farah.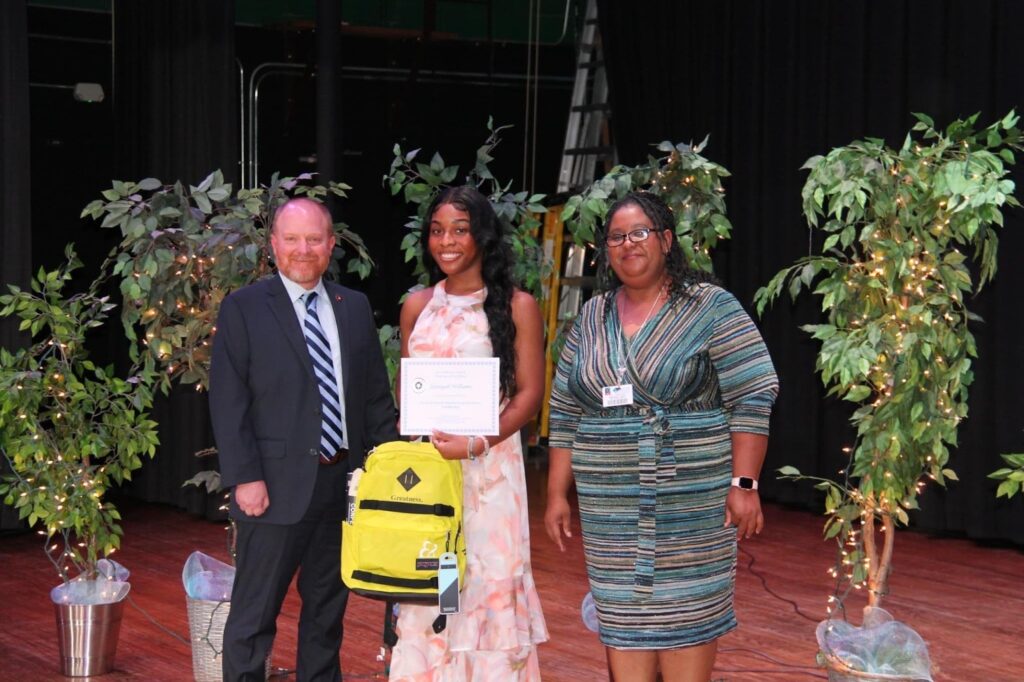 2022 Empowering Greatness Scholarship winner and 2023 Scholarship judge, Zaniyah Williams (center), pictured with Farah and Farah Attorney, Nicholas LaFountain (left).
Inspired by the rich and enduring legacy of Dr. Martin Luther King, Jr., Farah & Farah launched the Empowering Greatness Scholarship program in 2020. The law firm is partnering with the Florida Prepaid College Foundation and Goodwill Industries of North Florida to cover full tuition, registration fees, and local fees for 60 lower-division semester credit hours at any Florida university, college, or trade school. The application portal will remain open until March 1, 2023, and the winners will be announced on May 1, 2023.
For more information or to apply, visit farahandfarah.com/scholarship or email [email protected].
About Farah & Farah
For more than 40 years, Farah & Farah, a personal injury law firm, has fought insurance companies and corporations to protect the rights of injured people and their families. Farah & Farah has over 20 office locations throughout Florida and Georgia, and has made recoveries in excess of $1 billion. Under the leadership of managing partners, brothers Eddie and Chuck Farah, the dedicated team of attorneys and staff prioritize listening to the needs of clients and treating all clients with dignity and respect. Follow us
@farahandfarah
(Twitter),
@farah_and_farah
(Instagram),
@FarahAndFarah
(FB),
Farah & Farah
(YouTube), and
farahandfarah.com
.