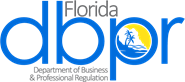 DBPR has Expedited the Licensing Process, Increased
Outreach, and Improved Customer Experience
Florida Department of Business and Professional Regulation (DBPR) Secretary Melanie S. Griffin recognized agency achievements, which included internal operational successes, hurricane response accomplishments, and agency education and enforcement.
"To the credit of Governor DeSantis' pro-business climate, the number of DBPR licensees has grown to 1.7 million, increasing by nearly 300,000 in 2022," said DBPR Secretary Melanie S. Griffin. "To best serve these citizens of Florida and visitors to our state, DBPR looks for ways to cut bureaucratic red tape, refine internal processes, and partner with stakeholders and sister agencies to make it easier for Floridians to obtain professional licensure, have access to good paying jobs, and open businesses in Florida."
Operational Efficiencies
Reduced License Application Processing Times
Application processing times were reduced by 68% in 2022. Implementing evening and weekend shifts, reducing the Division of Service Operations employment vacancy rate, and reimagining internal business processes have made it easier and faster for Floridians to get to work.
The agency also expedited the licensing process for military spouses and veterans, implementing legislation and internal policies that ensure applications submitted by those who have served our country are processed within 7 days. Since taking effect on July 1, 2022, 42 military spouses have been issued licenses through this expedited process.
During the 2022 Legislative Session, DBPR was appropriated over $4 million to develop and implement a Customer Experience Modernization (CXM) Project, designed to make it faster and easier to apply for and receive licensure, as well as modernize additional aspects of the Customer Contact Center. The first part of the CXM Project was completed in November 2022.
Hurricane Recovery & Outreach
The Department successfully led Emergency Support Function – 6 (ESF-6) at the state's Emergency Operations Center, coordinating all mass care functions in response to Hurricanes Ian and Nicole, including all shelters, points of distribution, and feeding sites throughout the State.
The Division of Alcoholic Beverages and Tobacco deployed 31 law enforcement officers over five missions in the impacted hurricane areas. DBPR also aided in setting up and successfully operating Disaster Recovery Centers (DRCs) throughout multiple counties in the impacted areas. Sixty-seven other DBPR employees staffed centers throughout the months of October and part of November, providing critical services and resources to Floridians in their most vulnerable time of need.
DBPR issued emergency orders to support licensees and hurricane recovery by waiving certain application fees, extending license renewal deadlines, waiving certain requirements and suspending some geographic scope limitations for some certified or registered, general, building, or residential contractors in certain counties, among other measures.
DBPR strategically invested in earned media through social media, billboards and radio to amplify the Department's message that falling victim to an unlicensed contractor puts a homeowner's family, finances and home at risk, receiving nearly 20.2 million impressions.
Through the Department's enforcement efforts, and in conjunction with Chief Financial Officer Patronis and local law enforcement agencies, the Department has successfully detected unlicensed contractors, stopped fraudulent behavior in our state, and prevented bad actors from taking advantage of Floridians, including our most vulnerable populations. The Division of Regulation is currently working more than 200 cases related to Hurricanes Ian and Nicole.
Division Accomplishments
Highlights of 2022 include:
Record Number of Combat Sporting Events
For the second year in a row, the Florida Athletic Commission broke a record for the amount of live professional boxing, kickboxing and mixed martial arts events sanctioned in a calendar year. The 123-event total for 2022 reflects the highest number on record and breaks the previous record of 117, set in 2021, representing a 5% increase in the number of professional events hosted last year and a 108% increase from the 59 events held in 2020.
Significant Investment in Hospitality Industry
In December 2022, the Division of Hotels and Restaurants completed and released a long-awaited vacation rental database containing a digital searchable listing of all division-licensed vacation rentals. The database currently includes more than 140,000 unique licensed vacation rentals.
In 2022, the Division of Hotels and Restaurants saw the total number of division-issued lodging licenses surpass the total number of division-issued food service licenses for the first time. While the number of division-licensed public food service establishments grew from 59,772 to 61,906 (a 3.5% increase), the number of division-licensed public lodging establishments grew from 56,837 to 62,705 (a 10.3% increase). This growth is an indicator of Florida's robust economy and strong tourism industry.
Fee Holidays for Professions
Licensees received a total savings of over $12 million from fee holidays in 2022. The Division of Professions implemented fee holidays for seven professional licenses, including: asbestos contractors and consultants, athlete agents, contractors, electrical contractors, home inspectors, mold remediators and assessors, and veterinarians. As of December 8, 2022, 122,097 licensees saved nearly $10.4 million due to these efforts.
The Division of Real Estate renewal cycle of licenses expiring September 30, 2022, received a 25% reduction for biennial real estate fees, saving an estimated 102,200 licensees nearly $1.69 million in license categories: branch offices, brokers, corporate brokers, corporations, instructors, partnerships, sales associate, schools, and schools – additional locations.
Combatted Unlicensed Regulatory Activity
In addition to the campaign educating homeowners about the risks associated with hiring an unlicensed professional in the aftermath of a storm, the Division of Regulation conducted a combined 1,015 public outreach activities and proactive unlicensed activity enforcement operations with local law enforcement across the state in 2022. This compares with 905 efforts conducted in 2021, accounting for a 12% increase in total activities.
Awarded Claims from Florida Homeowner's Construction Recovery Fund
Since July 1, 2022, the Florida Homeowner's Construction Recovery Fund (FHCRF) has awarded 122 claims for fiscal year 2022-2023, totaling $2,017,763. At this increased rate, the FHCRF may nearly double the 141 claims and $2,736,747 awarded in fiscal year 2021-2022, by the end of the current fiscal year.
Committed to Efficient Monitoring
The Division of Real Estate has experienced nearly 13% licensee growth in the past three years. Despite this increase, the division performed timely and efficient investigations, conducting 2,933 investigations in 2022. The division also ensured compliance of licensees with applicable statutes and rules by conducting inspections of broker and brokerage offices. In total, 356 Inspections and 112 audits were conducted in 2022, uncovering $192,000 in escrow account shortages.
In 2022, the Division of Alcoholic Beverages and Tobacco conducted 8,472 youth compliance surveys to determine industry compliance with age restrictions on sale of products. This proactive compliance review is a 44% increase from the 5,894 youth surveys completed in 2021.
In addition to these agency achievements, DBPR continues to support regulatory compliance programs in areas vital to public health, safety and welfare, while pursuing increased levels of service for businesses and professionals regulated by the Department's programs.
The Department of Business and Professional Regulation licenses and regulates 1.7 million businesses and professionals in the State of Florida, including accountants, architects and interior designers, asbestos consultants, athlete agents, auctioneers, barbers, building code administrators and inspectors, community association managers, construction contractors, cosmetologists, electrical contractors, employee leasing companies, engineers, geologists, home inspectors, landscape architects, mold assessors and remediators, pilot commissioners, real estate appraisers and brokers, and veterinarians, as well as businesses dealing in alcoholic beverages, tobacco, food service, public lodging, and condominiums, timeshares, and other cooperative residential arrangements. The Department's mission is to license efficiently and regulate fairly. For more information, please visit MyFloridaLicense.com.
Follow @FloridaDBPR on Twitter, @Florida.DBPR on Instagram, or Florida Department of Business and Professional Regulation on Facebook and LinkedIn for important information and updates on matters relating to Florida's business and professional licensing.