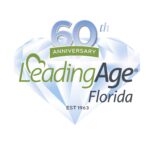 LeadingAge Florida announced today the promotion of Magdalen Flynt to Director of Convention and Brand Experience. In her new role Mrs. Flynt will be responsible for strategizing, managing and delivering all aspects of member experience at the association's signature event, the Annual Convention.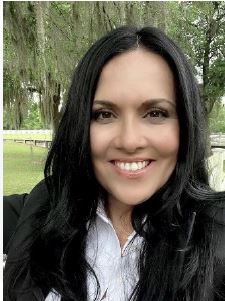 "Magdalen has made significant contributions in elevating the LeadingAge Florida brand, from events to our office renovation," said Steve Bahmer, LeadingAge Florida President and CEO. "She is extremely creative, resourceful and thorough. Her customer service skills and attention to detail are second to none and I'm excited for her to continue enhancing our members' interactions with LeadingAge Florida."
Mrs. Flynt has more than 25 years of administrative, accounting and event coordination experience. Prior work experience includes time with Digital Equipment Corporation, SolidWorks, Inc. and various financial institutions.
Mrs. Flynt most recently served as the association's Accounting and Office Manager where she consistently re-engineered existing processes, resulting in association-wide improvements, including to its signature event, the Annual Convention & Exposition. She is frequently involved in the design, production and content of many of the association's print projects. She also supervised the complete 2019 renovation of the LeadingAge Florida offices.
"Magdalen will further strengthen an already excellent, fun and enriching Convention experience," said Dawn Jiménez, LeadingAge Florida Chief Operating Officer. "I am very excited about the vision she brings to the position. There is no challenge at LeadingAge Florida that she has left unconquered, all while collaborating with co-workers, members and leadership. I am excited to see how she will further improve our Convention and other offerings."
About LeadingAge Florida
For 60 years, LeadingAge Florida has been the state's leading advocate for high-quality senior living, aging services and care. We are the only statewide association representing the full continuum of care for seniors. The Association provides up-to-date regulatory information, a wide variety of educational opportunities, representation before the Legislature and government agencies, group purchasing services, and opportunities for networking with peers to help member communities best serve the needs of Florida's senior population.