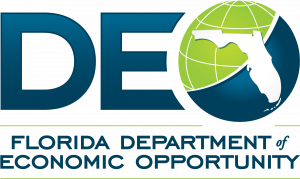 The Florida Department of Economic Opportunity (DEO) today commends Governor Ron DeSantis for proposing historic investments to support economic growth and prosperity for Floridians, businesses, and rural communities in his Fiscal Year 2023-24 Framework for Freedom Budget.
"Governor DeSantis' Framework for Freedom budget solidifies Florida's economic mission to support generational economic growth for Florida citizens, businesses, and communities," said DEO Acting Secretary Meredith Ivey. "From championing robust workforce education initiatives and prioritizing growth for rural and underserved communities, to recruiting the best and brightest law enforcement officers to serve Floridians – the Governor's recommendations further build on Florida's nation-leading economic success."
Under Governor DeSantis' leadership, Florida's unemployment rate reached a historic low of 2.5 percent in December 2022, demonstrating that Florida has continued to grow and recover, despite national headwinds and two hurricanes that made landfall in the state in 2022. Florida saw more than 611,000 new business formations in 2022 and has seen more than 2.1 million new business formations since Governor DeSantis took office — more than any other state in the nation over the same period. Florida was ranked the fastest growing state in the nation in 2022 with a growth rate of 1.9 percent and a population of 22.2 million. Florida has also been ranked the number two state in the nation to start a business, outranking Texas, California, and New York.
Governor DeSantis' Framework for Freedom Budget includes the following investments for DEO initiatives:
$362.6 million for the Community Development Block Grant – Disaster Recovery program to support recovery and resiliency efforts for Hurricanes Hermine and Matthew, Hurricane Irma, Hurricane Michael, and Hurricane Sally, as well as the Rebuild Florida Mitigation program.
$170.9 million for the Florida's State Small Business Credit Initiative to continue supporting small business lending opportunities, particularly for small businesses that are minority-owned and in underserved communities.
$100 million for Florida's Broadband Equity, Access, and Deployment program (BEAD), which funds broadband Internet planning, deployment, mapping, equity, and adoption activities with a goal of providing high-speed, reliable broadband Internet service access to all Florida communities.
$100 million the Florida Job Growth Grant Fund to support workforce and infrastructure projects across the state.
$37.5 million additional for the Low-Income Household Water Assistance Program (LIHWAP) to help income-qualified families with water and wastewater cost support.
$32.6 million to continue the state's efforts to modernize technology that will enhance the state's Reemployment Assistance system while maintaining fiscal accountability.
$30 million for the Florida Law Enforcement Recruitment Bonus Payment program to support the state's ongoing efforts to bring the best and most talented officers to the state of Florida.
$30 million for the Rural Infrastructure Fund to facilitate the planning, preparation, and financing of infrastructure projects in rural communities.
$21.9 million additional for the Weatherization Assistance Program (WAP) to help low-income Floridians reduce their monthly energy costs.
$12.9 million for the Digital Capacity grant to help support Local Technology Planning Teams for broadband Internet and public awareness for digital literacy efforts.
$18.4 million additional for the Low-Income Home Energy Assistance Program (LIHEAP) to help income-qualified families with home heating and cooling costs.
$2.0 million for the Defense Infrastructure Grant Program to support infrastructure projects that make a positive impact on the military value of installations within the state.
The DEO team will continue to support Governor DeSantis' mission in prioritizing the needs of Floridians and making our state the best state in the nation. DEO is proud to stand with Governor DeSantis and support his recommendations for the Fiscal Year 2023-24 Framework for Freedom Budget and applauds his commitment to the success of our state. To view Governor DeSantis's full recommendations in his  Framework for Freedom Budget,  click here.
About DEO
The Florida Department of Economic Opportunity combines the state's economic, workforce, and community development efforts, expediting economic development projects to fuel job creation in competitive communities and promote economic resiliency. For more information, including valuable resources for employers and job seekers, please visit www.FloridaJobs.org.