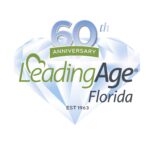 LeadingAge Florida, Florida's only association representing the entire continuum of care for older adults, issued a statement following the release of Governor DeSantis' Framework for Freedom budget proposal.
The following statement is attributable to President and CEO Steve Bahmer.
"We're appreciative of the Governor's budget proposal that includes key funding to ensure the state's most vulnerable population will continue to have access to the highest quality care, resources and services. The need for nurses to help continue providing that quality care is at an all-time high, and the Governor's proposed investment in nursing education programs will be part of solving this multi-faceted problem. Furthermore, the demand for affordable senior housing dramatically outstrips the supply and older adults can spend as much as five years or more on a waiting list before housing becomes available. Fully funding the Sadowski Trust Fund is an important step in tackling this problem and we look forward to working closely with Senate President Passidomo and the Legislature on identifying solutions."
The budget includes:
Maintained Medicaid funding levels for nursing homes, assisted living facilities and home and community based service settings to support employee wage increases.
$402.7 million to fully fund the Sadowski Affordable Housing Trust Funds including $121.7 million for the State Apartment Incentive Loan (SAIL) Program and $281 million for the State Housing Initiatives Partnership Program (SHIP).
$100 million for the Hometown Heroes Housing Program that makes homeownership affordable for eligible frontline community workers including healthcare professionals.
$125 million to reward quality nursing education programs to address nursing shortages.
For 60 years, LeadingAge Florida has been the state's leading advocate for high-quality senior living, aging services and care. We are the only statewide association representing the full continuum of care for seniors. The Association provides up-to-date regulatory information, a wide variety of educational opportunities, representation before the Legislature and government agencies, group purchasing services, and opportunities for networking with peers to help member communities best serve the needs of Florida's senior population.