Steve Uhlfelder, 76, one of the most respected and accomplished attorneys and lobbyists in modern Florida history, died early this morning after a long and courageous struggle with Parkinson's Disease and some other health issues. His family expressed their love and appreciation for Steve's life and career — and his deep dedication and devotion to family and his many selfless contributions to make the world a better place.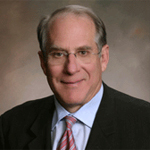 Among Steve's many volunteer roles, he formerly served as the Chairman of the Board of Regents for Florida's state university system, chair of the global Fulbright Foreign Scholarship Board, Executive Director of Florida's Constitution Revision Commission, among many others. He was the architect of Governor Jeb Bush's statewide mentoring initiative that inspired thousands of adults to get helpfully involved in the lives of children. He also was honored with the national "Point of Light" award by President George W. Bush.
Lifetime friend Ron Sachs had this to say: "Steve was one of the most influential and impactful positive forces in the state for his entire life — always a champion for children and important causes. His exemplary example will continue to inspire all of us who knew him."
Additional information about a memorial service in Steve's honor, to be held in Tallahassee, will be shared in the near future.
Attached here is a link to a story published by The Tallahassee Democrat when Steve retired in 2021 — though he never retired from volunteer work and being a strong lifetime advocate for so many diverse issues.