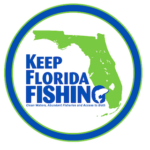 U.S. Representatives María Elvira Salazar (R-Fla.), Ed Case
(D-Haw.) and Senator Marco Rubio reintroduce the REEF Act
On February 9, 2023, U.S. Representatives María Elvira Salazar (R-Fla.) and Ed Case (D-Haw.) reintroduced the Reusing Equipment for Environmental Fortification Act (H.R. 950), better known as the REEF Act, in the U.S. House. U.S. Senator Marco Rubio (R-Fla.) introduced a companion bill in the U.S. Senate (S. 386).
If enacted, the bill would help facilitate the repurposing of retired naval vessels into artificial reefs, creating new marine ecosystems and increasing recreational fishing opportunities for anglers. The bill accomplishes this by directing the Secretary of the Navy to notify Congress of imminent naval vessel retirements that are viable candidates for artificial reefing.
"By creating new marine habitat, artificial reefs quickly become popular fishing destinations," said ASA Southeast Fisheries Policy Director Martha Guyas. "Artificial reefs provide space for entire food webs to grow and reef fish populations to flourish. Our thanks go to Representatives Salazar and Case and Senator Rubio for continuing to champion this legislation to provide more opportunities for artificial reefing."
The American Sportfishing Association has long been a supporter of the REEF Act. In September 2021, ASA spearheaded a letter from over a dozen recreational fishing, boating and outdoor recreation organizations in support of the bill and met with various members of Congress to gain cosponsors of the bill. We look forward to engaging with Congress again on the legislation and hope to see its ultimate passage in the 118th Congress.
More information on the House bill may be found here while information on the Senate version is available here.
About Keep Florida Fishing®
Keep Florida Fishing® is an advocacy arm of the American Sportfishing Association with the goal of ensuring Florida anglers have clean waters, abundant fisheries and access to both. Learn more at www.KeepFloridaFishing.org.