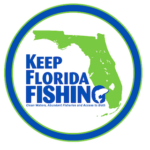 The Florida Fish and Wildlife Conservation Commission (FWC) yesterday approved a rule to "require the possession of a descending device or venting tool that is rigged and ready for use on board a vessel when harvesting or attempting to harvest, including catch and release, of reef fish in state waters."
Testifying before the committee was Gary Jennings, Keep Florida Fishing Director for the American Sportfishing Association:
"Promoting use of descending devices and venting tools to reduce barotrauma in reef fish is an American Sportfishing Association (ASA) priority.
We are very pleased to support this draft rule and are grateful for all the work the Florida Fish & Wildlife Conservation Commission (FWC) is doing to encourage use of these devices and best fishing practices to ultimately reduce discard mortality.
We also appreciate staff's efforts to clarify which species the rule applies to rather than group categories. This change will allow for better understanding for anglers and aid with enforcement.
ASA looks forward to working with staff on improving awareness of how to use descending devices."
For the full release from FWC regarding the rule, click here.