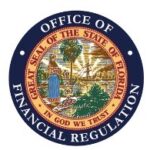 The Office of Financial Regulation (OFR) today celebrates America Saves Week by highlighting financial wellness resources to help Floridians save money and build personal wealth. America Saves Week, recognized February 27-March 3, 2023, is an annual national campaign to encourage Americans to commit to saving successfully.
CFO Jimmy Patronis said, "America Saves Week is an important time to encourage all Floridians to make saving a priority. Saving is a vital part of any financial plan, as it prepares families for unexpected expenses and large purchases like buying a home, college tuition or retirement. As CFO, I am committed to encouraging Floridians to save and ensuring Florida remains a good steward of our financial resources."
OFR Commissioner Russell C. Weigel, III said, "The Office of Financial Regulation is proud to participate in America Saves Week and share helpful financial wellness resources and strategies with Floridians. Building a financially secure future is important. This week is a great opportunity to take some time to review your finances and set savings goals."
Explore America Saves resources to learn more about incorporating saving into your daily life.
The OFR offers an online collection of consumer resources, where Floridians can find more information on financial topics, including budgeting and red flags of potential scams.