Almost 40 million Americans work in fields related to clean energy, making up 56% of the total employment in the energy sector. The clean energy workforce even outnumbers those involved in fossil fuel production now.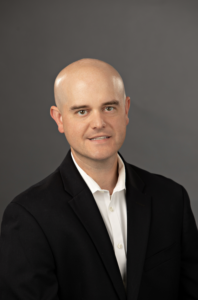 As a conservative and as state director of Conservatives for Clean Energy–Florida, I am deeply concerned about rising energy costs and proposed energy policies that would jeopardize these jobs, reduce our energy choices, and increase costs for everything from gas to groceries. Clean energy represents an exceptional opportunity to embrace innovation and spur economic growth, while also addressing climate issues.
To that end, I recently traveled to Washington, D.C., to share my perspective on the changing energy landscape, as part of the annual fly-in hosted by Citizens for Responsible Energy Solutions and the Conservative Energy Network. Together, over 50 clean energy advocates from across the country spoke with Republican leaders in favor of policies to increase American energy production, reduce global emissions, and support the U.S. economy.
We all want to protect our environment, and conservative leaders in states and districts across the country are embracing new clean energy technologies. While in Washington, we met with Florida Rep. John Rutherford and with the congressional staff of Reps. Mast, Posey, Bean, Webster, Steube, and Luna. It's clear that Florida's congressional delegation is working hard to advance American renewable energy development and all-of-the-above energy policies.
Congress needs to continue its focus on fostering clean energy solutions. We can, and we must, develop American-made energy, promote innovation, lower energy prices, be responsible stewards of our environment, and take advantage of federal opportunities to do so. Rep. Bean particularly understands the key role of clean energy in our nation's future, and I trust that he will continue to work hard to advance balanced solutions that put the interests of Americans first.
The reality is that we have a tremendous opportunity before us to advance clean energy, strengthen our energy independence, and lead on innovation. Fortunately, we have Florida leaders in our nation's capital who are committed to those important priorities.
George Riley serves as the Florida Director for Conservatives for Clean Energy.