LeadingAge Florida, the state's only association representing the entire continuum of care for older adults, announced today the hiring of Kiki Litchford as Director of Business and Professional Development.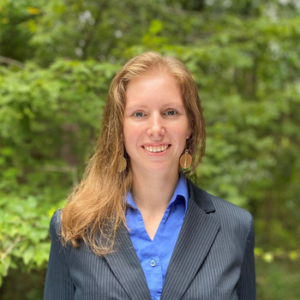 In her role Ms. Litchford will be responsible for developing relationships with business members and driving participation in LeadingAge Florida's exhibiting, sponsorship, and advertising opportunities. She will also be responsible for the creation and execution of professional development opportunities for LeadingAge Florida members.
"We are very happy to welcome Kiki to the LeadingAge Florida team," said Steve Bahmer, LeadingAge Florida President & CEO. "She brings a strong record of educational program development and new business development that will be essential to the continued success of our association."
Ms. Litchford's career includes more than a decade of experience working for domestic and international nonprofits, government agencies, and private institutions. She joins LeadingAge Florida from the Florida Assisted Living Association, where she previously served as Chapter and Education Manager.
"I am thrilled Kiki has joined the LeadingAge Florida team," said Dawn Jiménez, LeadingAge Florida Chief Operating Officer. "Her experience with educational program development, remote learning systems and assisted living facilities will complement and enhance our existing professional development offerings."