LeadingAge Florida, the state's only association representing the entire continuum of care for older adults, announced today it recognized Representative Jenna Persons-Mulicka as Legislator of the Year.
Representative Persons-Mulicka was chosen for her extraordinary leadership and the significant role she played in passing CCRC legislative reform, a new law that will help ensure the future viability and financial strength of the Continuing Care Retirement Community (CCRC) model in Florida.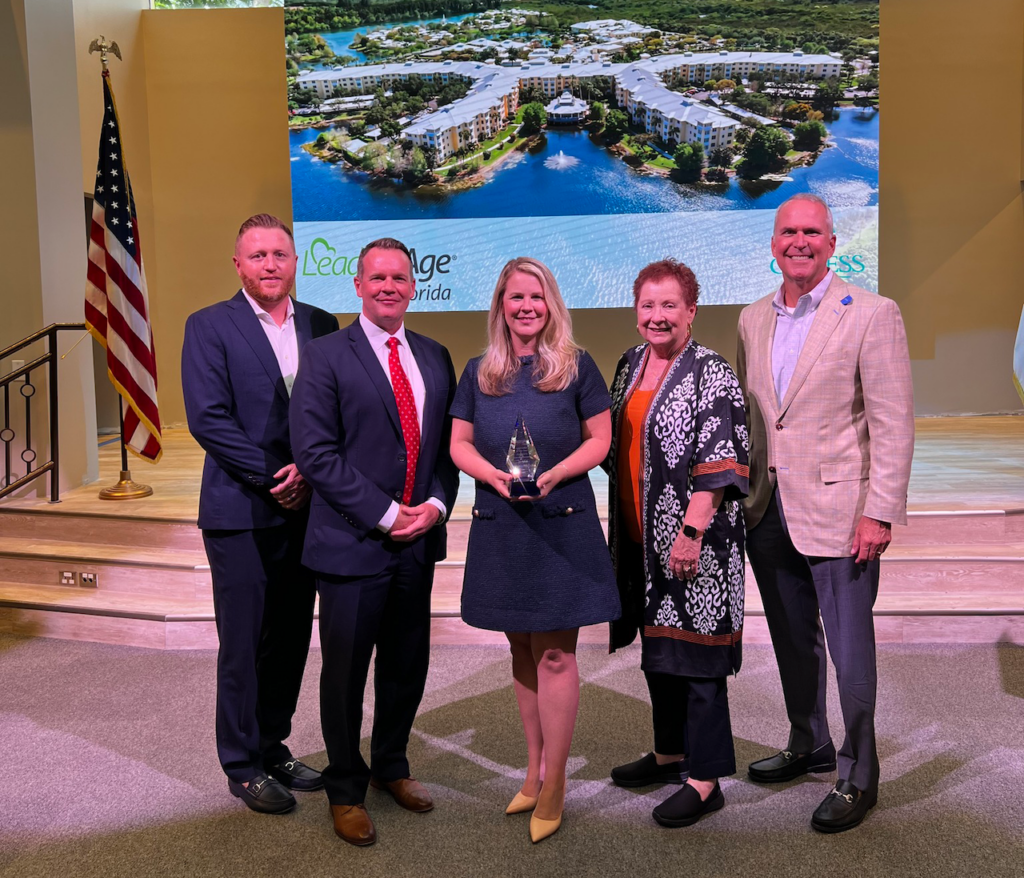 "LeadingAge Florida is honored to recognize Representative Persons-Mulicka for her tireless efforts in supporting our senior citizens and advocating for the enhancement of aging services," said Steve Bahmer, President and CEO of LeadingAge Florida.
"Florida's CCRCs serve more than 30,000 older adults, and this new law will help streamline the process of expansion, among other provisions, to help ensure that Florida seniors have a robust array of high-quality senior living options available to them."
Representative Persons-Mulicka was recognized in person during a celebration held at Cypress Cove in Fort Myers. Susan Langston, LeadingAge Florida's Vice President of Advocacy was present at the event and also shared her appreciation.
"Without the strength of Representative Persons-Mulicka's vision for a healthy senior living market with strong protections for residents, this important reform simply would not have happened," Langston said. "Her dedicated efforts have led to meaningful improvements and this is a well-deserved recognition."