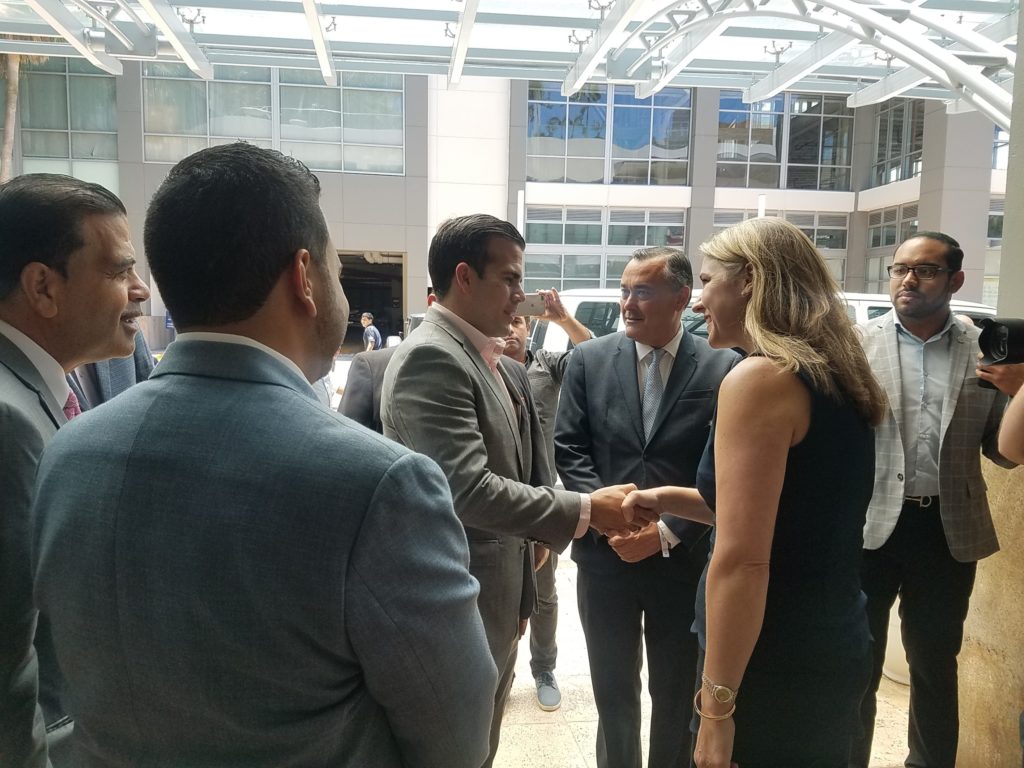 At Governor Scott's direction, the Florida Department of Economic Opportunity's (DEO) Executive Director, Cissy Proctor, traveled to Puerto Rico over the weekend. She was invited by Puerto Rico Governor Ricardo Rossello to meet with retailers in Puerto Rico. Since Hurricane Maria last year, Gov. Scott has been focused on helping Puerto Rico recover and ensuring that those displaced by the storm in Florida could find a job and have access to critical services.
Director Proctor spoke about "Doing Business with the Sunshine State" to more than 500 retailers in Puerto Rico. During the trip, Proctor also spent time meeting with Puerto Rican government, nonprofit and business leaders to discuss how Florida has had success growing our economy and ways Florida can continue to help with a variety of issues, including tourism, workforce training, Opportunity Zones and disaster recovery following Hurricane Maria.
Director Proctor said, "Under the leadership of Gov. Scott and Puerto Rico Gov. Rossello, Florida's partnership with Puerto Rico will continue to grow. We believe strengthening this partnership with Puerto Rico will help provide successful opportunities for all families in Florida and in Puerto Rico to flourish."
During the visit Director Proctor spoke to the Puerto Rican United Retailers and met with the Foundation for Puerto Rico, which is leading many disaster recovery efforts for businesses and communities. Director Proctor also met with Discover Puerto Rico, the tourism marketing organization for the island, the Puerto Rico Small Business Technology Development Center, the Puerto Rico Department of State, the Puerto Rico Department of Economic Development and Commerce, and the leaders of two large franchise organizations that are expanding both in Puerto Rico and in Florida.
About DEO
The Florida Department of Economic Opportunity combines the state's economic, workforce and community development efforts. This new approach helps expedite economic development projects to fuel job creation in competitive communities. For more information, including valuable resources for employers and job seekers, please visit floridajobs.org.