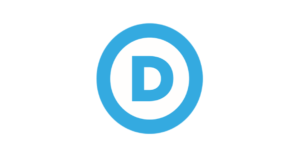 DNC Chair Tom Perez issued the following statement on the results of tonight's Democratic primary races in Florida:
"Congratulations to gubernatorial nominee Andrew Gillum, Senator Bill Nelson and all our Democratic candidates who won their primaries tonight in Florida. In a historic victory, Andrew Gillum ran an inspiring campaign on his way to becoming the first African American to win a major-party nomination for governor in the Sunshine State. Democrats came out in record numbers to support an incredible slate of candidates who are committed to fighting for greater access to affordable health care, better public schools, and protecting the environment for Floridians.
"Andrew Gillum is the son of a construction worker and a school bus driver who understands the challenges hardworking families face on a daily basis. He is committed to fighting for Florida's families by ensuring access to quality, affordable health care, creating good-paying jobs, and making sure every child gets a world-class public education.
"A fifth-generation Floridian, Bill Nelson has been an independent voice in the Senate who will fight tooth and nail to protect access to quality, affordable health care. While Andrew and Bill are fighting for working families, Ron DeSantis and Rick Scott have spent the last year pledging their allegiance to Donald Trump and his radical agenda, while sabotaging the Affordable Care Act and causing premiums to increase for Floridians.
"The DNC is proud to work in partnership with the Florida Democratic Party to deliver real change for the people of Florida and elect Democrats up and down the ballot this November."