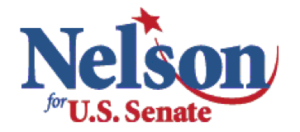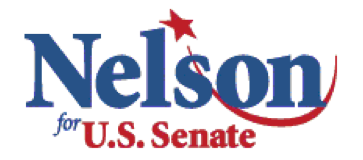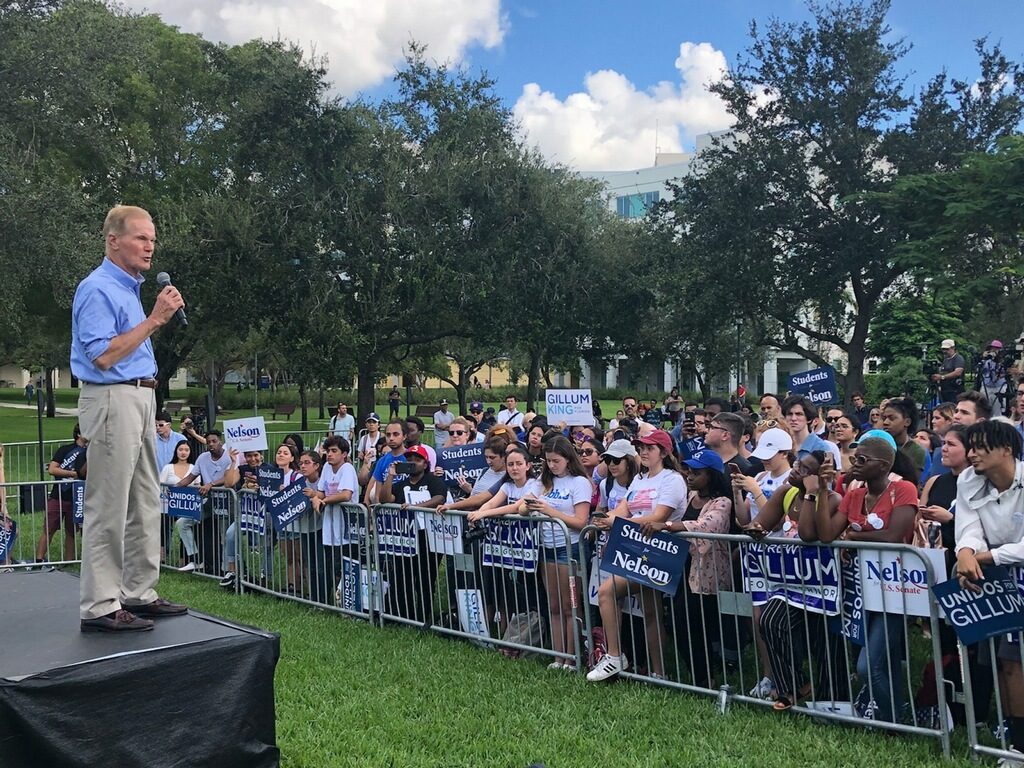 U.S. Sen. Bill Nelson came to Florida International University today and gave an impassioned speech to get Democrats and Independents out to cast their ballots during Florida's early voting period that began Oct. 22.
Nelson specifically described what was at stake for Florida in the 2018 midterm elections.
"Come Election Day, all Floridians must use their franchise wisely," Nelson said based on his advance remarks. "What I think this race comes down to is simple: it's trust and integrity. It's about: who do you trust?
"Now, more than ever, our country needs leaders they can trust," Nelson said. "We need leaders who know right from wrong – Lord knows, it's just that simple."
His comments brought a round of cheers from the crowd at FIU estimated to be hundreds strong. Nelson joined gubernatorial candidate Mayor Andrew Gillum and numerous other candidates and elected officials on stage.
Florida's ranking U.S. senator also called out his Republican Senate race opponent Rick Scott for a failed job as governor.
He said he's proud of the contrast between his record and that of his opponent's, who has done a bad job as governor and used his office to enrich himself.
He continued with how he supports public education. Scott has cut it. Nelson has protected the environment. Scott has savaged it – and everybody sees the result: green algae and red tide.
Nelson is running for re-election in a close race with Scott, a career politician who recent polls show is beginning to lag behind the incumbent.
An informed Politico article out today portrayed the governor as using the hurricane ravaged Panhandle as a backdrop for staying off the campaign trail and avoiding voters, while cranking out 30-second TV ads to reinvent his extremist record.
That record includes Scott fighting to kill health insurance reform, including pre-existing conditions; and, even advocating for the so-called Arizona immigration law to allow police to stop and frisk residents based on ethnic profiling.
Bill Nelson for U.S. Senate