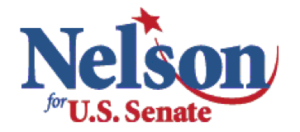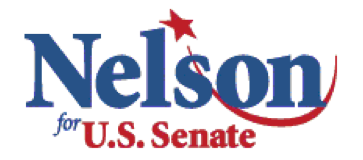 In stops across mid-Florida today U.S. Sen Bill Nelson and former NASA Administrator Charlie Bolden highlighted the senator's long history of supporting the country's space exploration efforts and Florida's burgeoning commercial space industry.
Nelson and Bolden's relationship dates back to the time when Bolden was pilot of the Space Shuttle Columbia's six-day mission in 1986 on which Nelson was a crewmember.  The two friends met with reporters Wednesday morning on Florida's Space Coast and provided a sneak peek into the future of America's space program, including a discussion of NASA's Orion spacecraft.
Bolden, a retired U.S. Marine Corps Major General and the former head of nation's space program, was in the state in support Nelson's campaign for re-election.  Bolden called Nelson "a champion" of America's space program and credited him for working across the political aisle in 2010 to pass a NASA authorization bill that paved the way for the commercial space industry to take off along Florida's Space Coast.
"I don't think you could have a better person representing you in the Senate than my friend Bill Nelson," Bolden said at a stop at the Orlando Science Center.
The former NASA administrator also took time to fire back at false attacks from Rick Scott and his Republican operatives who are trying to distort Nelson's record and role with NASA.
Anybody who attacks Nelson's role on the shuttle – "when's the last time they flew?  How many of them have even been close to a rocket?  How many of them know which end of the rocket is up?" Bolden asked, in direct response to Nelson's GOP opponent Rick Scott without using his name.
At the event at the science center, Nelson explained why he helped pass legislation to jump-start the commercial space industry important to Central Florida and American global economic competition.
"This is our future," he said. "This is the high technology that's going to keep the United States ahead in a global economic marketplace."
Nelson worked across the partisan aisle to author the 2010 NASA legislation, which continues to guide the agency.  According to Bolden, it was Nelson's and then-Republican U.S. Sen. Kay Bailey Hutchison's legislation that not only opened the door for Florida's commercial space program but also saved the heavy-lift rocket program that is essential to NASA's upcoming mission to Mars.
During his tenure as NASA administrator from 2009 to 2017, Bolden helped implement the programs authorized under that legislation.